11 Women Reveal How They Know Their Intuition Is Speaking To Them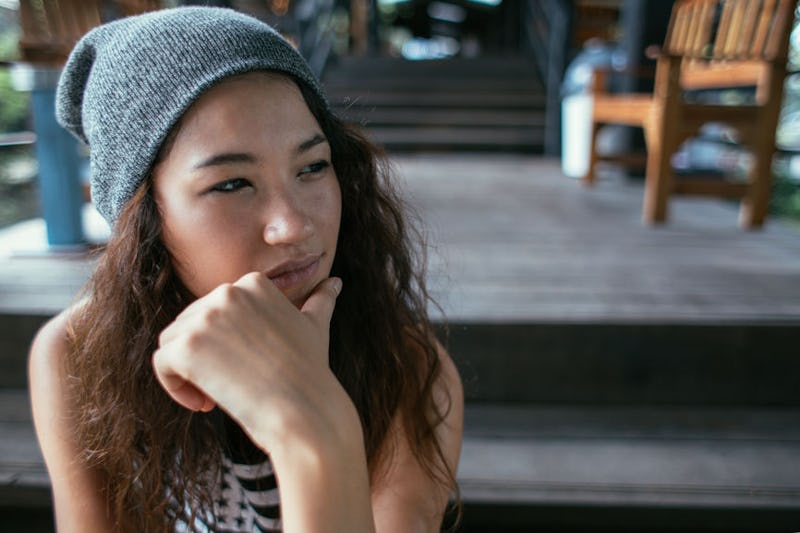 Jovo Jovanovic/Stocksy
When you're trying to make a decision, people always say, "Follow your intuition." But how do you know if your intuition is talking to you or if that inclination you feel is coming from somewhere else, like your mind, your emotions, or other people? Figuring out what your intuition is saying takes lots of practice and life experience, and making decisions can feel a lot like a guessing game until you perfect that skill. But in the meantime, the wisdom of others who have learned how to follow their own gut instincts can be of great help.
"Intuition is that sneaking suspicion that you feel when something is not right but you can't put your finger on why," licensed clinical psychologist Sarah Schewitz tells Bustle. "Intuition can be a powerful guiding force and is more developed for some than others. Some people feel a strong urge or sense in their core when something is wrong while others, with a less developed intuition, might feel a small inkling that they aren't really sure how to interpret it. Some people are born with a strong intuition and know how to listen to it from an early age whereas others develop their intuition or tune into it as they grow a stronger sense of self-confidence. The more that you love and trust yourself, the more in touch you become with your intuition."
Here's how 11 different women know that their intuitions are talking to them.