How To Follow Your Intuition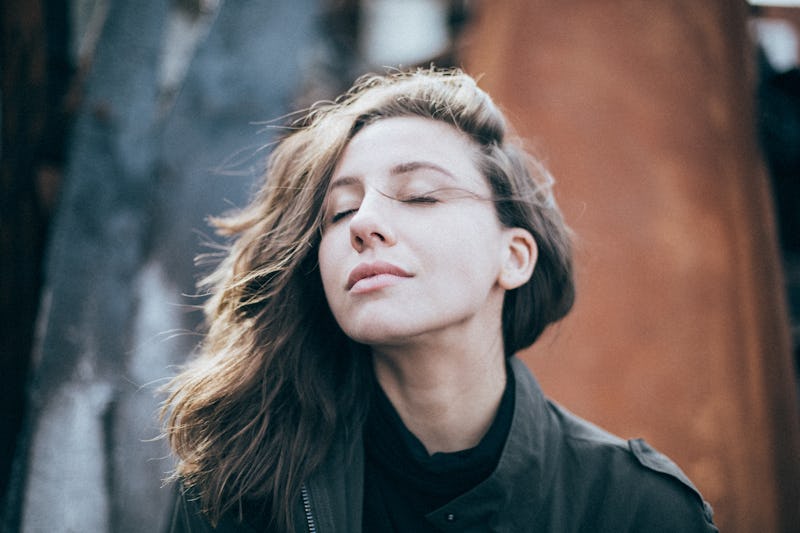 When you're dealing with an issue, you probably handle it in one of two ways: you ask everyone and their mom for their advice on the matter, or you listen to your intuition before you make a decision. I, for one, usually choose the former option. The more guidance I have, the better I feel. For instance, if something is bothering me, I'll call my closest friends (and my mom) to see if I'm worrying too much about a problem. However, sometimes the guidance you or I receive from our loved ones might not be the right advice at all. In fact, it may be better for us to just listen to our intuition instead. But just because you may know you have an intuition doesn't mean you know how to listen to it. For advice on how to do so, I reached out to a few psychologists and a medium expert to help.
For instance, licensed clinical psychologist Sarah Schewitz states, "Intuition is that sneaking suspicion that you feel when something is not right but you can't put your finger on why. Intuition can be a powerful guiding force and is more developed for some than others. Some people feel a strong urge or sense in there core when something is wrong while others, with a less developed intuition, might feel a small inkling that they aren't really sure how to interpret it. Some people are born with a strong intuition and know how to listen to it from an early age whereas others develop their intuition or tune into it as they grow a stronger sense of self-confidence. The more that you love and trust yourself, the more in touch you become with your intuition."
While this description may sound familiar, some might get their intuition confused with their scared ego (AKA the thing that keeps us from taking high-calculated risks and mistakes). So how does one tell the difference? Well, if you're making a decision based out of fear, then it's probably your ego.
"When you're taking risks in life that feel bigger than maybe what you think you can handle, there will always be some sort of resistance. The scared ego usually shows up when you're about to do something new and different in your life but will in the end be beneficial. It could be a job promotion, being more social, or doing something outside of your comfort zone. Scared ego is usually scared of either failure or rejection," says life coach Julie Holmes in an interview with Bustle over email. "The thoughts that accompany a scared ego might be 'I'm not good enough' 'I'm not worthy' 'I'm not ready or prepared' 'what if I fail' 'what if I succeed' or 'what if I humiliate myself' Even though the physiological feeling may be similar, it's very different from 'I shouldn't walk down that dark alley at this time of night.' Look at the situation and circumstances at hand. If the situation is something you might possibly grow or benefit from, it's probably just a scared ego. When it comes to the ego, any decision based out of fear is always the wrong decision," continues Holmes.
So whether you want to know how you can follow your gut or learn to be more self-aware, here are 11 ways to know if your intuition is trying to tell you something and how to listen to it.