Obsessed With Podcasts? You'll Love These 12 Books Based On The Best Ones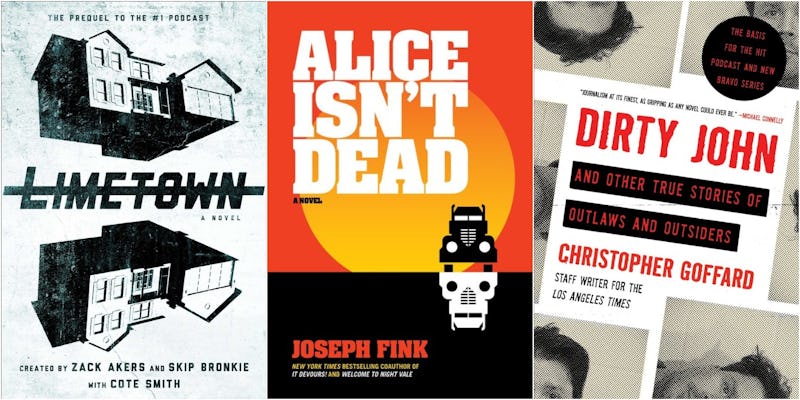 If you're a fan of podcasts, then you know how utterly addicting they can be, but what happens when you run out of episodes of your favorite one? Sure, you can search online for something new, or you could read books inspired by popular podcasts you already know and love.
In recent years, podcasts have become a cornerstone of American pop culture, one that has hooked listeners all across the country. That is in large part because podcasts aren't just a few friends huddled in a basement debating conspiracy theories over a microphone, like they often used to be. Nowadays, there are informative podcasts about current events, politics, and history; entertainment and cultural podcasts that cover the latest in music, movies, television, and literature; true crime podcasts that explore unsolved mysteries, infamous murder cases, and conmen; storytelling podcasts that feature fictional narratives, true tales, and so much more. If you have an interest, no matter how obscure it may seem, there is probably a podcast out there about it.
But what do you do when you've already listened to every episode of your favorite show? You know, other than pick a new one. If you are looking for something to fill the void your empty listening queue has left in your life, or if you just want to learn more about the stories behind your favorite episodes, pick up one of these 13 books inspired by your favorite podcasts.