13 Books To Read, Based On Your Favorite Type Of Podcast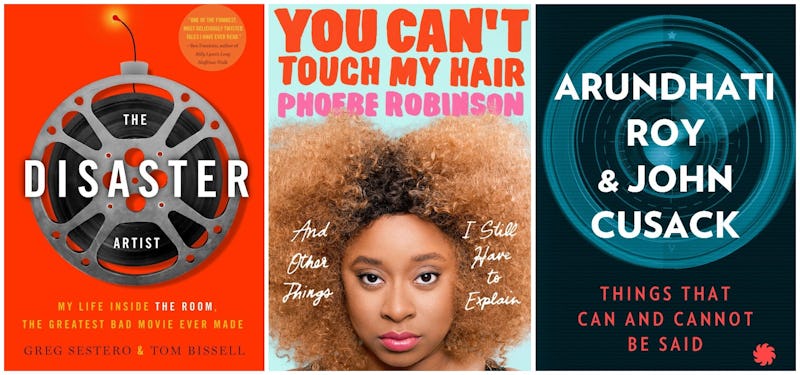 Look, I like listening to music and I think audiobooks are great. Sometimes I even walk around thinking quietly to myself with no auditory distractions whatsoever! But most of the time, if I'm cooking or commuting or working out or lying prone on my floor after a long day, I'm listening to a podcast. I favor comedy podcasts (which means I frequently break out laughing in public, to the alarm of everyone else on the F train), but I've also binged on true crime podcasts, fiction podcasts, advice podcasts, and everything in between. I have Blue Apron ad breaks in my dreams. So if you, like me, are a book nerd with a serious podcast addiction, here are a few books to read in between episodes of your favorite pod (and yes, you can listen to most of them on audiobook).
Of course, when I say "podcast fans," that's an awfully wide net to cast. There are a lot of podcasts out there. There are podcasts for news and sociology, and there are podcasts for coping with grief, and there is a podcast that reviews the film Paul Blart: Mall Cop 2 every single year on American Thanksgiving.
So I will not be personally addressing every single podcast in existence with this one list of books. But no matter what kind of pod you love, there's a book out there for you: