12 Celebs Who Helped Fans Get Engaged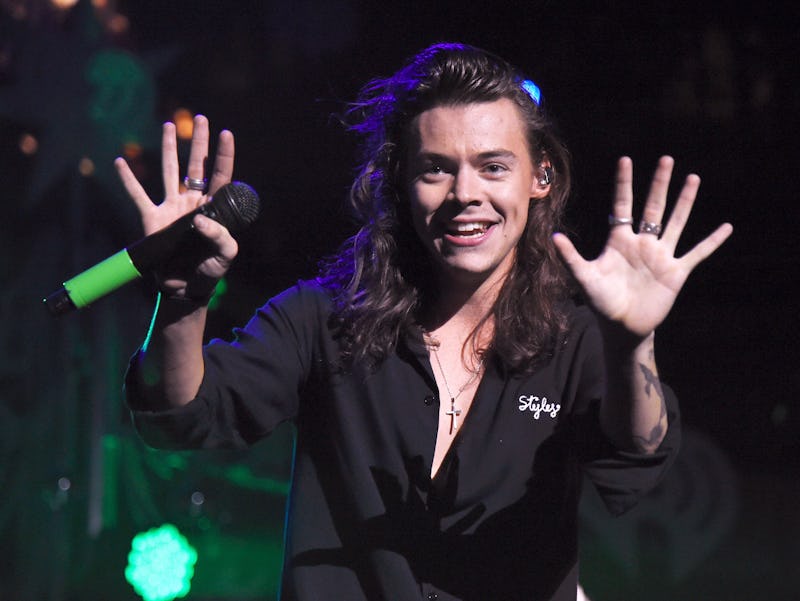 Jason Merritt/Getty Images Entertainment/Getty Images
Getting engaged is an exciting life event in its own right, but what makes it even more exciting — what makes anything more exciting, TBH — is when your fave musicians are somehow involved. Perhaps not surprisingly (celebs love romantic things, too!), a number of artists have helped fans get engaged on stage, which inevitably turns me into a pile of blubbering mush. Is there anything better than your fave artist assisting the other love of your life (you know, that other guy) in proposing to you? IT IS THE ULTIMATE FAIRYTALE MOMENT. And in this day and age — with smart phones, social media, and the internet — it's a moment that is captured forever.
There's something about music that just moves people, that connects them. And in the below special onstage moments, the music that has brought a happy couple together extends so far beyond that: The couple actually becomes part of it, by going on stage and slow-dancing to their song as their favorite artist performs it live. (#LifeGoals, let's be real.)
From Adele to One Direction to Ed Sheeran to Skrillex to Bruce Springsteen, check out the artists below who helped their fans — and even one famous couple — get engaged.
1. Adele
The proposal starts around 4:45 in the video, and Adele's reaction is just the best.
2. One Direction
Literally just imagine Harry Styles helping your boyfriend propose to you. JUST IMAGINE.
3. Beyoncé
What better number than "Single Ladies" for Queen Bey to help her backup dancers get engaged? He put a ring on it, indeed.
4. Demi Lovato
It was Demi Lovato herself who got to say "yes" when the world's sweetest little boy popped the question to her in front of the wildly cheering (and aww-ing) crowd.
5. Justin Timberlake
Always the romantic, JT was the perfect singer to help with this proposal.
5. Skrillex
Skrillex didn't just help this couple get engaged — he also insisted they did a double crowd surf after the question was popped.
6. Ed Sheeran
Ed Sheeran serenaded Rixton's Jake Roche and Little Mix's Jesy Nelson when the Rixton frontman popped the question to Nelson.
7. Hanson
Admittedly, Hanson didn't do too much of the work in this one — but they were certainly happy for the newly engaged couple, congratulating them and embracing them in hugs.
8. All Time Low
All Time Low? More like an all time high for this happy couple, who started their happily ever after at an ATL show.
9. Paramore
Hayley Williams was literally jumping for joy when these two got engaged.
10. Bruce Springsteen
If you're gonna pop the question at a concert, Bruce Springsteen is the way to go. The happy couple even danced together as the Boss serenaded them to "Jersey Girl." The jealousy is real.
11. Coldplay
The wrong guy may have come up on stage in this one, but Chris Martin sorted it all out and two very, very happy people left newly engaged.
12. Kesha
Kesha helping this sweet gay couple get engaged on stage is all that's right with the world.
2017 pop culture resolution: More onstage proposals.