12 Unique Pet Name Ideas Inspired By Badass People In History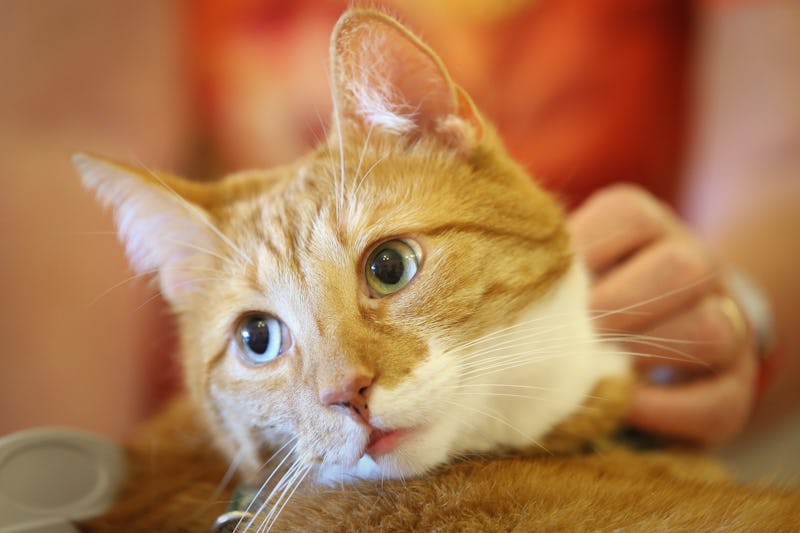 Sean Gallup/Getty Images News/Getty Images
It's one of the greatest conundrums that faces any new dog or cat owner: What should I name my new pal? I mean, there are just so many options — but you can't go wrong by looking to famous people from history to name your pet after. No matter what your interests, or what your furry pal's personality is like, there's someone from the annals of history who will likely inspire some terrific monikers — and while you're at it, bonus points if you come up with a really clever pun.
My own pets — two cats, a Maine Coon and some kind of unspecific shorthair (they're both rescues, so their breeds remain something of a mystery) — are actually named after fictional characters; if I were ever to get another friend for them, though, I might consider breaking with my established tradition. The popularity of certain pop culture properties might ebb and flow, but our own past? Well, that's obviously not going anywhere. And just think about: You've got artists, scientists, rulers, philosophers, and so many other variety of people to choose from. You might not ever get the chance to meet your own personal heroes, but if you name your pet after one of them, you can hang out with them every day anyway.
If you're currently dreaming up a name for a new pupper or cat-face, these 12 ideas might get the juices flowing. Feel free to get creative; your furry friend deserves the best name you can think of.