In The Mood For An Adventure Book Driven By Women? Read These 12 Sci-Fi & Fantasy Novels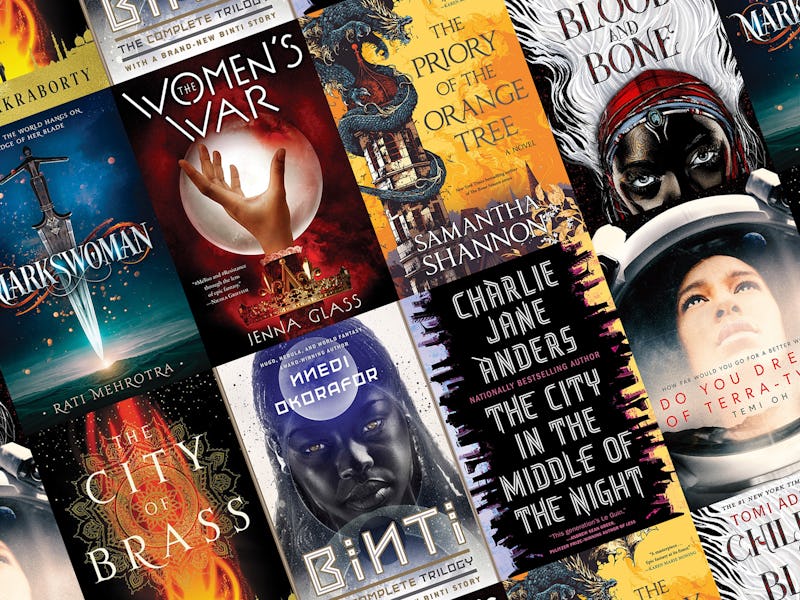 Want to escape from the ordinary? I have 12 female-driven sci-fi and fantasy novels you'll love to read, so be sure to add these new and newish adventures to your TBR, A.S.A.P., because you don't want to miss the best that genre fiction has to offer.
I have loved science fiction and fantasy stories ever since I was a child, and geeking out over great books is one of my favorite pastimes. I seize on every chance I get to recommend a speculative fiction read to a friend, so writing up lists like this one is exactly what I live for.
The 12 sci-fi and fantasy novels on the list below are all recent releases, or are the first installments in series with new releases coming this year, so you'll have plenty to read and discuss with other fans of speculative fiction. No matter what kind of science fiction or fantasy story you're looking for, you'll find something to tickle your reading tastebuds here. Best of all, these books all feature female protagonists, so you'll have a great time following your sisters through their madcap adventures.
Check out the 12 female-driven sci-fi and fantasy books I've picked out for you below: