18 SFF Novels By Women That Should Be Movies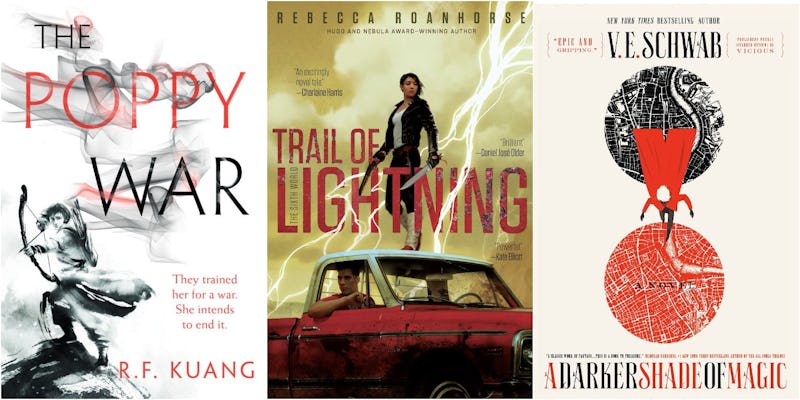 With The Wicked Deep, Hush Hush, and Light as a Feather hitting screens big and small, it's time to talk about the sci-fi and fantasy novels by women that should be turned into movies and TV shows. I've picked out 18 books, many of which are the first installments of series long and short, for you to check out below.
If you haven't been paying much attention to the news lately, I really don't want to be the one to break this to you, but everything is terrible. For anyone who feels like they need a vacation from all that's going on in the world today, I recommend reading a science fiction or fantasy novel as self-care. It's obviously critical that we confront all that's wrong with the world and fighting against it, but it's also important to allow yourself a break when the world seems too hard and dark to bear.
No matter whether you look to fiction as a means of understanding the world, as I do, or you're in search of something totally unfamiliar to read, any of the 18 sci-fi and fantasy books by women on the list below would make a great addition to your to be read pile: