12 Funny Instagram Captions About Going Back To School That Every Student Can Relate To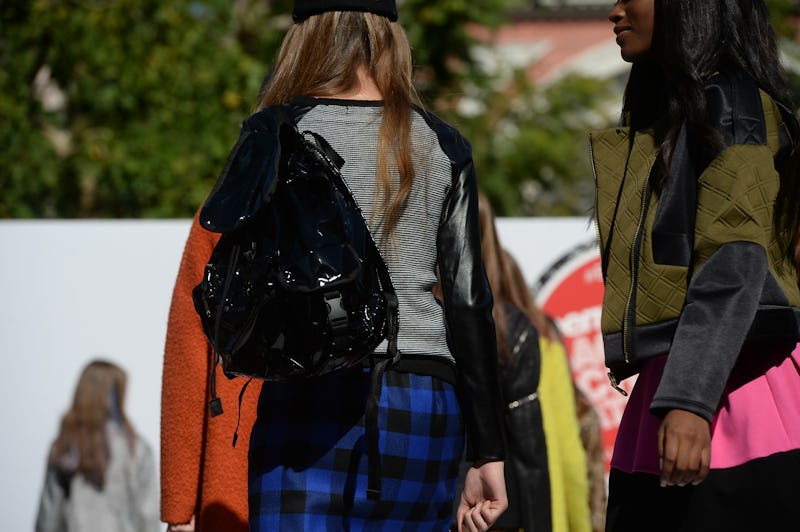 Michael Buckner/Getty Images Entertainment/Getty Images
If the end of summer for you is synonymous with going back to school, you're probably not ready to return to those desk-chair combos, lecture halls, and term papers. The struggle is real. But, one way to push through your back-to-school pain is turning to humor, and these funny back to school 2018 Instagram captions just might make you feel a little bit better about going back to class.
The good thing about going back to school is being one step closer to the your degree. The bad thing is that if all of this summer's cosmic chaos has made you feel extra bajiggity, it might feel like you've had no summer break at all. However, Instagram always has your back, and you can go from posting your rosé-all-day pics to your funny beer-and-books snaps. Because, who doesn't need a beer after carrying around that philosophy text book that weighs eleventy-million pounds?
Back to school also means pumpkin-spice everything and crisp fall days, which means you can rock your new fall fashion for a few days before you adopt a sweatpants-and-ponytail uniform for the rest of the semester. While you might be feeling meh about heading back to class, take comfort in the fact that fall semester is peppered with holidays, and it usually tends to fly by. If that doesn't make you feel better, these funny back to school 2018 Instagram captions are just the thing.