The Internet Is So Excited For "Sign Of The Times"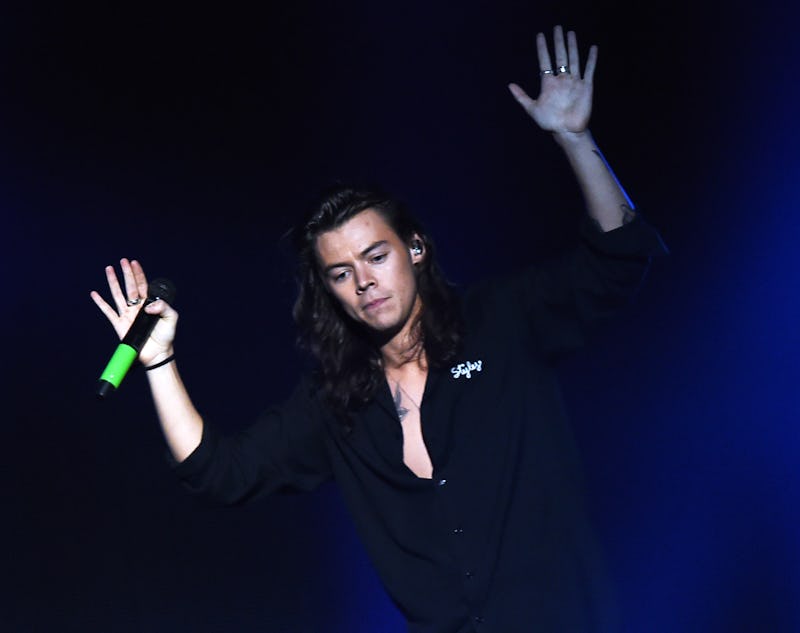 Kevin Winter/Getty Images Entertainment/Getty Images
It is a blessed day for all the One Direction fans who have held onto the hope that their lord and savior Harry Styles would be resurrected with his first solo album. Thanks the ex-boy bander's social media channels, on Friday it was announced that Styles' "Sign of the Times" would be released April 7, with the album art tacked onto this revelation. As such, social media was set into a frenzy of excitable reacts, and, of course, it was only a matter of time before the "Sign of the Times" memes started popping up.
Because even though One Direction has long diverged into five different paths (with Zayn Malik famously kicking things off with his departure in 2015), this is a big deal, and that's particularly because it's Styles' project. My understanding of Styles has always been limited to "there's at least one Taylor Swift hit single written about him" and "I think he's the Justin Timberlake of the group." So, even from a non-fan perspective, I get that this isn't your average fandom freak out. It's peppered with hysterical sobbing, and light cardiac arrest.
But let's just focus on the memes, shall we? Mined directly from Twitter, here all the ways people are reacting to "Sign of the Times."