Trader Joe's Just Dropped A Bunch Of New Items That Are Perfect For Summer Picnics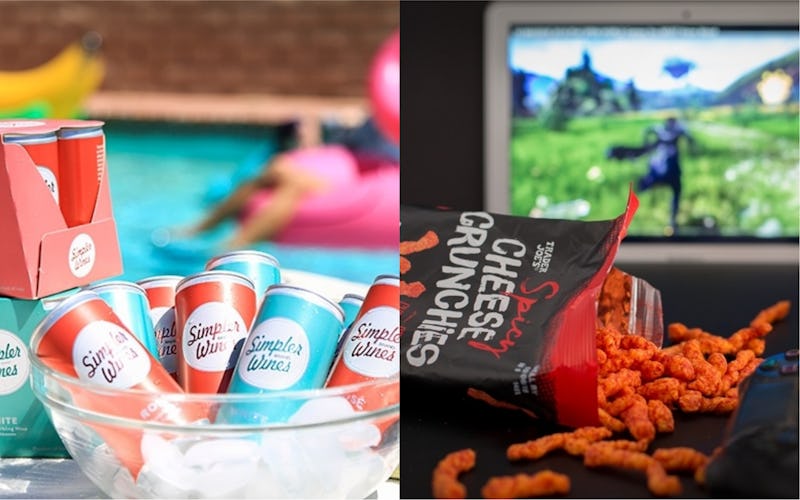 Trader Joe's
As summer approaches, remember that it's not just ~Gemini season~ — it's also picnic season. When you're not soaking up rays by the pool, frolicking in the ocean at the beach or taking awesome road trips down sunlit roads, you might be at the park, basket in hand, food ready for the taking.
So naturally, you're going to have to load up on the right foods, for they an occasion make. And what better place to go than every millennial's go-to shopping destination for all things snacky or grocery, Trader Joe's?
Not only are there plenty of new Trader Joe's items that are perfect for summer picnics, but it even has its own podcast now and a new rosé that is only $3.99. This summer is already TJ's lit.
It's safe to say that we're all getting hungrier, both for the best sorts of food but also the best sorts of experiences. TJ's is increasing in popularity even in an age where grocery stores are on the decline, according to a recent Market Watch poll. The Los-Angeles based chain gives us such great atmosphere, prices, and customer service. Ultimately, they stand out in their appeal to millennials who want to connect to their products, according to Cheat Sheet.
So definitely shamelessly stock up on some great products for your next picnic endeavor: