What To Expect From The Next Game Of Thrones Book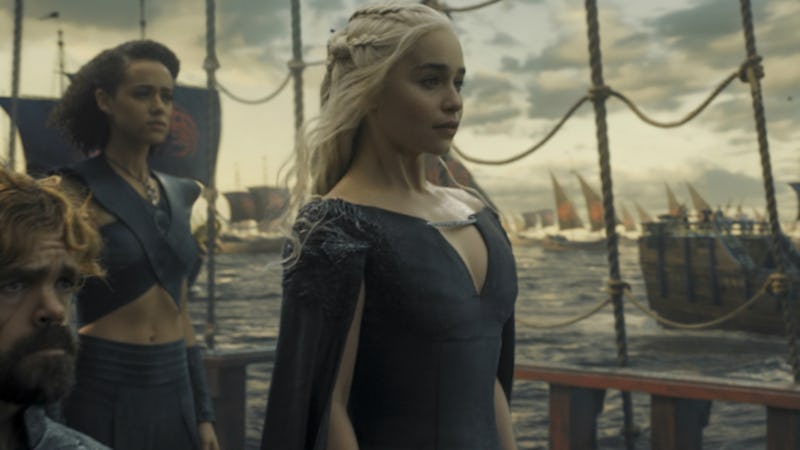 2017 is shaping up to be a year of political strife that could give King Aerys II a run for his money. But there is one tiny glimmer of literary hope on the horizon: George R.R. Martin says that The Winds of Winter might finally debut this year. I know, A Song of Ice and Fire fans — we've been burned before. But, assuming GRRM isn't playing with our emotions, here are a few things we can expect from the next GoT book.
Of course, the Song of Ice and Fire books exist in a weird nether realm right now, because the HBO show has been chugging along well past the end of book five, A Dance with Dragons. Season six of the TV show included a lot of plot points that will probably appear in book six, The Winds of Winter. And season seven will likely make it to the small screen long before we get our hands on the fabled final book of the series, A Dream of Spring.
But will The Winds of Winter follow the show's outline to a tee? Will we get to see our favorite bastard, Jon Snow, ever again? Will Daenerys sail for Westeros? Will Cersei blow everyone up? Most importantly, will Hodor die?
Well, here's what we can expect to find in book six (spoilers ahead):