12 Times Chris Evans' Disney Obsession Could Not Be Contained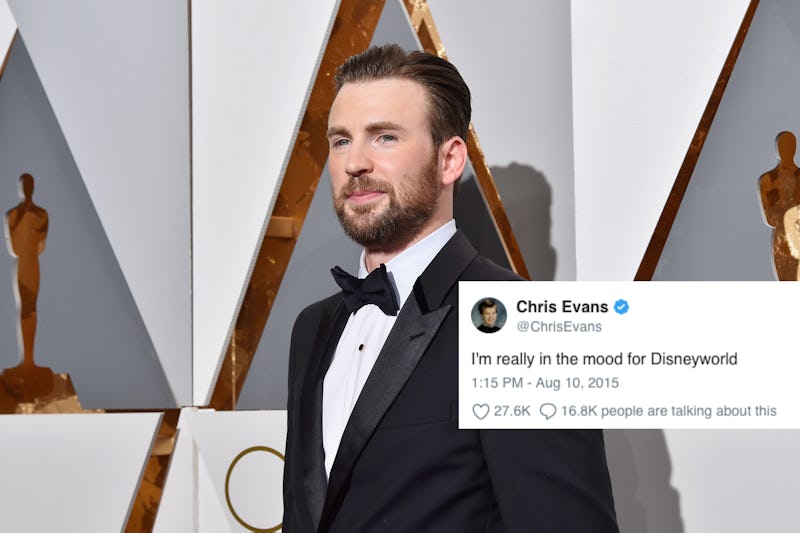 Kevork Djansezian/Getty Images Entertainment/Getty Images
Chris Evans needs a Disney ride dedicated to him, because he's basically a real-life Disney prince. Chris Evans loves Disney. The Avengers: Infinity War star can't get enough of the happiest place on Earth. The best part is the man who brings Captain America to life isn't ashamed to admit he has a Disney obsession. Whenever he gets the chance or is approached about the topic, Evans gladly gushes about his passion.
As a massive fan of everything Disney, but especially the parks, I relate to Evans immensely. What I've discovered during my many trips to Disney World is either you love Disney or you hate it. It's certainly not for everyone, which is totally OK, but if you, like myself and Evans, can't get enough of Disney, then you're aware of how magical of a place it really is.
To learn Evans is part of the Disney fandom, well, it's a wonderful feeling. This man is fabulous on so many levels and his adoration for the world created by Walt Disney makes him even more amazing. Just wait until you see many of the times Evans has geeked out over Disney. You will seriously fall in love with him all over again.