12 Trader Joe's Bakery Items That Take Dessert To The Next Level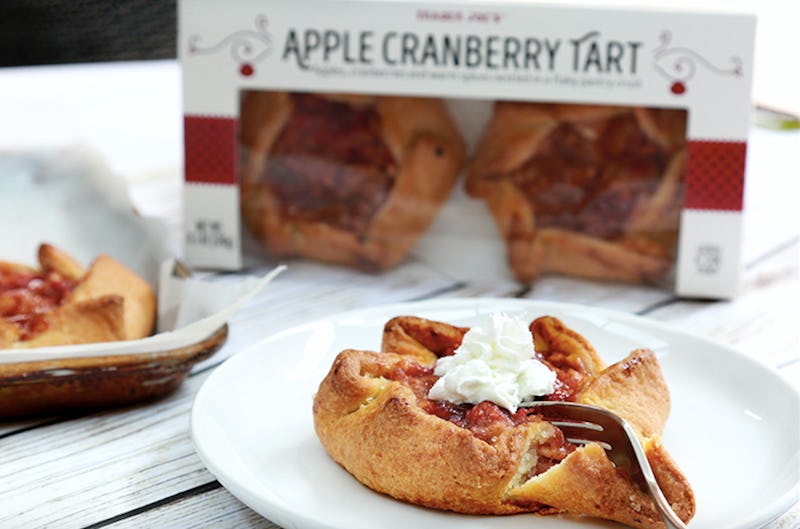 Trader Joe's
It's no secret that Trader Joe's is a fan favorite in terms of grocery stores. Official stats reflect that we millennials know this. Studies cited in Retail Wire show that TJ's has a brand strength on par with big-name brands like Apple, Nike, Facebook and Twitter. Findings show we are "drawn to the humor and casualness of the brand," and that TJ's is really pushing its "neighborhood feel despite being a chain." Well, it's working. They're so popular that they even made their own podcast.
If you ever have a shortage of baked goods, know that Trader Joe's bakery section is a must-go. There is a whole range of things to try, from regular bread that's actually (gasp) gluten-free to spins on classic desserts. Whether you just need something for breakfast or dessert, TJ's has got you covered.
There's already a Trader Joe's item for literally anything, from dips for your next party to if you're on a strict budget to various forms for your next sriracha fix.
Odds are if you're a fan of old Joe, you've wandered have seen these baked goods lying around its aisles — but read on to get more suggestions in case you missed any.