12 First Date Ideas For Valentine's Day That Won't Be Awkward At All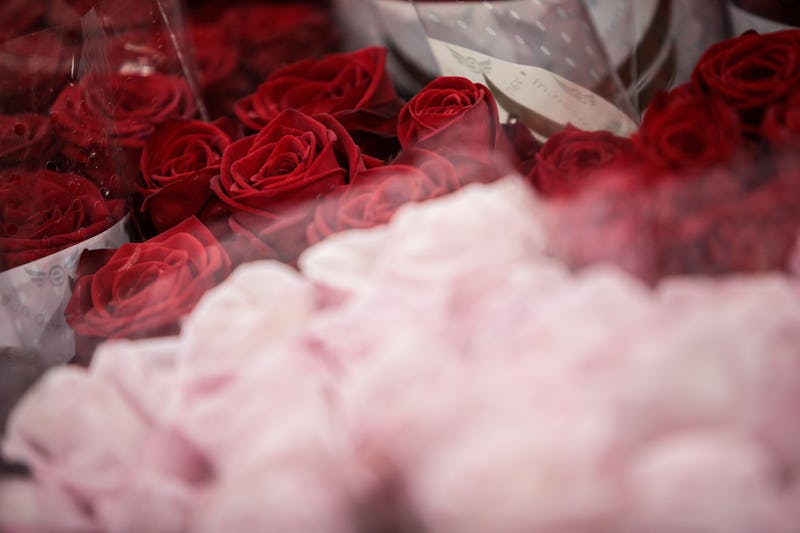 Jack Taylor/Getty Images News/Getty Images
First dates are typically reserved for the calendar days that don't impose pressure. To reduce the potential awkwardness, first dates are best to have on the odd Wednesday. But sometimes, without a second thought, you schedule a date in February on a weekday and it turns out that it's Valentine's Day. Don't freak or cancel. There are Valentine's Day first date ideas that aren't awkward at all. It could actually be a first date to remember.
Cupid doesn't have to crash the date just because it's Feb. 14. You and your date can get to know each other safe from any amorous arrows. Because being Cupid's target practice when you don't even know each other's last name could make things weird. There are plenty of totally normal options to see if there's a spark between the two of you on the holiday for lovers.
There are also ways you can totally use this day to your advantage. Perhaps a local restaurant has a free dessert deal for couples. Rack up as many free chocolate lava cakes as you possibly can! Whether you'd rather keep it as casual as possible or lean in to the spirit of the day, there's a first date idea for every potential couple.