These Zodiac Makeup Tutorials Make The Perfect Last Minute Halloween Costume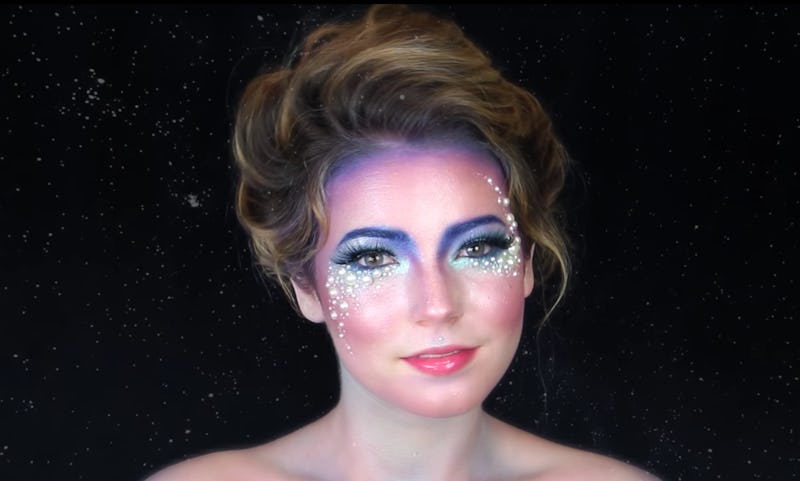 FreeBlush on YouTube
If you're totally obsessed with all things astrology and horoscope, I have good news. Why not channel that love and transform yourself into your actual Zodiac sign in honor of Halloween? Besides, Zodiac inspired makeup tutorials are insanely easy, surprisingly affordable (use what you already own!) and make for a one-of-a-kind Halloween look (because cats, bats, and bunnies are just so basic, amiright?).
Plus, it can be hard to stand out amongst the crowd and be ~creative~ when it comes to rocking the ultimate Halloween look. Often times, I find myself browsing the deep, dark depths of Pinterest and have had no luck finding a look that's easy, unique, and Instagram-friendly (sigh). So, why not save yourself the trouble and choose an easy-to-follow tutorial?
The best part about these Zodiac tutorials? Every single one of these mystical makeup looks were practically destined to be featured on your Instagram grid. Channel your inner star power (get it?) and get to work on an unbelievable makeup look that'll leave heads turning everywhere you go.
So the next time someone tells you you're "such a Scorpio," prove 'em wrong and rock your true Aries. Here are the best Zodiac-inspired makeup tutorials, perfect for Halloween (and well, almost any occasion):