13 Sci-Fi Novels To Choose For Your Next Book Club Meeting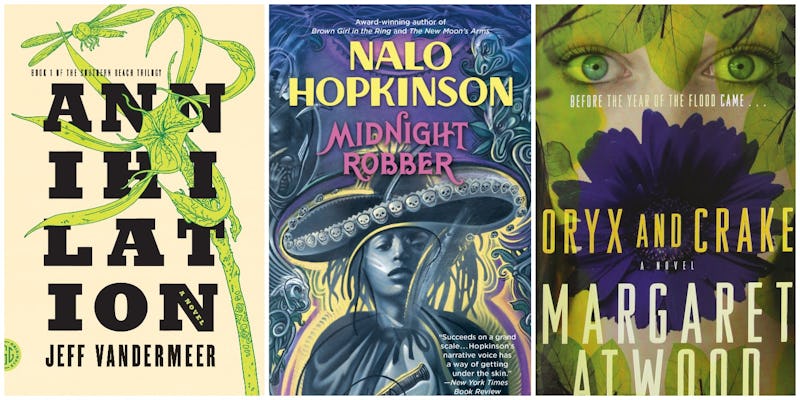 The future is now, so obviously you and all of your book-nerdy friends should be reading science fiction. If a book like I, Robot or Dune is a hard sell for your circle, don't worry. I've got 15 sci-fi novels for your book club. Even if your book club reads science fiction on a regular basis, these books will come in handy whenever you need to ease a new member into futuristic reading.
When many people hear "science fiction," they imagine what fans of the genre call "hard sci-fi": books and movies that rely on scientific accuracy and/or are more focused on space battles and terraforming than on interpersonal relationships or learning about alien cultures. Hard sci-fi can be great, if that's what you're into, but it's also the reason why so many folks out there believe that they just aren't science-fiction people, and balk at the idea of reading a sci-fi novel. There's also a particularly toxic strain of sci-fi gatekeepers who like to frame their anti-diversity arguments as a matter of "hard" vs. "soft sci-fi," which certainly doesn't help bring new fans into the fold.
A few hard sci-fi titles made the list below, but I promise that even they will appeal to newcomers. Check out the 15 sci-fi novels I think you should use to introduce your book club to the genre, and share your favorite gateway sci-fi titles with me on Twitter!