13 Chilling Photos Of Gypsy & Dee Dee From 'Mommy Dead & Dearest'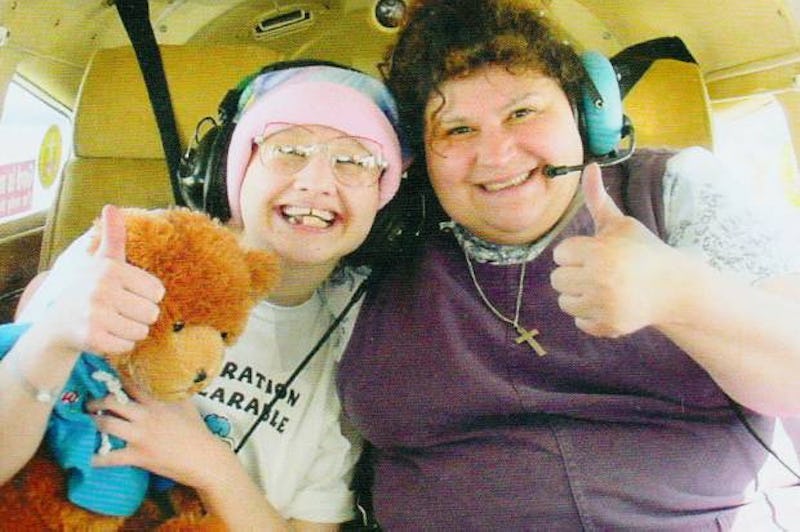 HBO
True crime documentaries are all the rage these days, and it seems that each new one that emerges makes an attempt to be more disturbing than the last. The newest entry in the genre, HBO's Mommy Dead and Dearest, will be pretty difficult to top in that regard. The film, about the relationship between Gypsy Rose Blanchard and her mother Dee Dee, is unbelievably disturbing on a number of levels. And there are several photos of Gypsy Rose and Dee Dee Blanchard that really drive home just how awful this story truly is.
The film is about 24-year-old Gypsy allegedly orchestrating the murder of her mother, but as the film progresses, it becomes clear this was no ordinary case of matricide. Gypsy was victimized by her mother for her entire life, and made to believe she was sick when she wasn't. Forced to fake having leukemia, epilepsy, and muscular dystrophy, Gyspy was made to use unnecessary medications, a feeding tube, and a wheelchair, and was constantly told she was dying, allegedly in order for Dee Dee to gain sympathy and financial benefits.
When Gypsy eventually realized the truth and desired her freedom, she reportedly came up with the plot to kill her mother. But despite her confessions to the crime, she received just a 10-year sentence, due to the abuse she received at her mother's hands. When you look at the following images of the mother and daughter, especially the photos where they seem so happy together, it lends this tale an extra level of tragedy.
This article was originally published on