'Mommy Dead & Dearest' Is The Creepiest True Story You'll See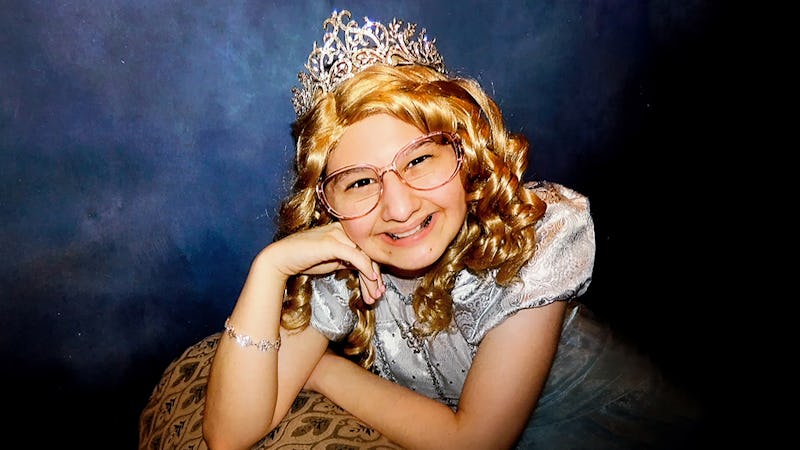 HBO
Over the past several years, true crime stories have come to dominate the documentary landscape. Thanks to Making a Murderer, Steven Avery is now a household name, while the cases of '90s tabloid sensations O.J. Simpson and JonBenét Ramsey have seen a renewed interest among a public that can't seem to get enough of disturbing subject matter. And the newest entry in the genre, HBO's Mommy Dead and Dearest, may be the creepiest story out of all of them.
The film, which is directed by Erin Lee Carr, is at first glance another run-of-the-mill crime documentary. It tells the story of Gypsy Rose Blanchard, who at 24 was convicted of killing her own mother, Clauddine "Dee Dee" Blanchard. However, this was no ordinary case of matricide. For one thing, the fact that Gypsy received only a 10-year sentence for the murder should clue you in that there was a lot going on behind the scenes. Gypsy's defense was that she had been held captive by her mother her entire life, professing to be a victim of a condition called Munchausen by proxy — a form of child abuse wherein a caregiver (in this case, allegedly Dee Dee) pretends the child in their care is sick when they actually aren't.
When Gypsy was an infant, Dee Dee had her hooked up to a breathing machine — though it was later revealed she didn't actually need it. Dee Dee shaved her daughter's head, claiming that she had leukemia, and at the age of five, she made Gypsy use a wheelchair as if she couldn't walk. Gypsy believed her mother for much of her life, going along with the fake illness — which Dee Dee allegedly used to secure empathy, money, and free trips — under the impression that something was actually wrong with her.
Adding to the overall creepiness of the story is Gypsy's alleged accomplice in her mother's murder: her boyfriend, Nick Godejohn. The two met online and carried on a secret relationship, but Godejohn suffers from a number of mental problems and claims to have multiple personalities. Gypsy also alleges in the film that Godejohn raped her after he stabbed Dee Dee to death. His trial for the murder has not yet taken place. Bustle has reached out to Godejohn's lawyer for comment, but has not heard back at this time.
Due to all of these elements, Mommy Dead and Dearest is undoubtedly one of the creepiest true stories you're likely to ever come across on screen.