13 Fake Hashtags For The Royal Wedding That You'll Wish Harry & Meghan Used On Twitter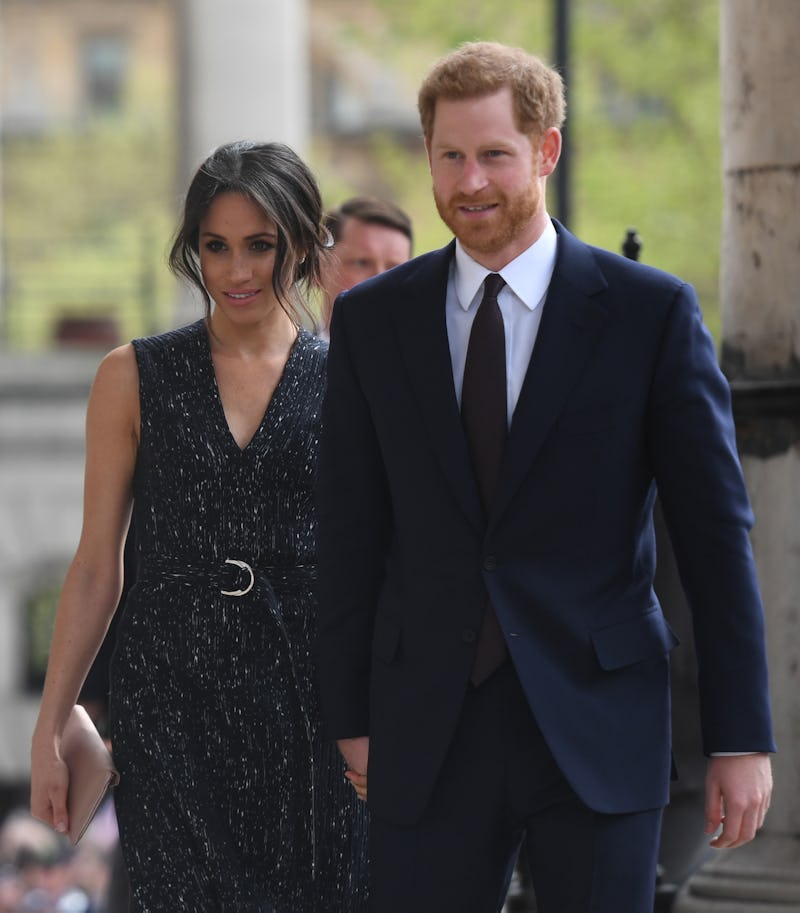 WPA Pool/Getty Images Entertainment/Getty Images
We've got pretty much all the details for Meghan Markle and Prince Harry's upcoming wedding: the where (St George's Chapel in Windsor Castle), the when (May 19, 2018), the why (because love and to fulfill our American princess fantasies but mostly love), the how much (so much...like more than $2.7 million U.S.). However, we haven't yet heard one of the most crucial wedding details: what will the royal couple's wedding hashtag be?
There's a wedding hashtag test website that will recommend a wedding hashtag for you and your partner while giving a compatibility percentage. (You know, in case you want something else to panic about before your big day.) The generator puts Meghan Markle and Prince Harry at 57 percent compatible, but I'm going to chalk part of that up to user error. (You need to put in a first and last name for both parties and Prince Harry...kind of doesn't have a last name by colloquial standards?) Their recommended hashtag was #PrinceAndThePauper which...pass.
Some experts say wedding hashtags are no longer a thing because some experts have a personal vendetta against me and my hopes and dreams, apparently. However, it is a valid point that wedding hashtags have become oversaturated to the point of being, well, pointless. There have been hundreds of Chris and Amandas that have gotten married so tagging a wedding photo #ChrisAndAmanda on Instagram probably isn't going to do much to actually commemorate the day.
Still, who doesn't love the opportunity for a good pun?
Here are 13 hashtag suggestions for the royal couple completely free of charge. (...but if they wanna throw a last minute invite to their wedding my way as compensation, I wouldn't say no.)