13 Hacks That Will Make Your First Day At A New Job So Much Easier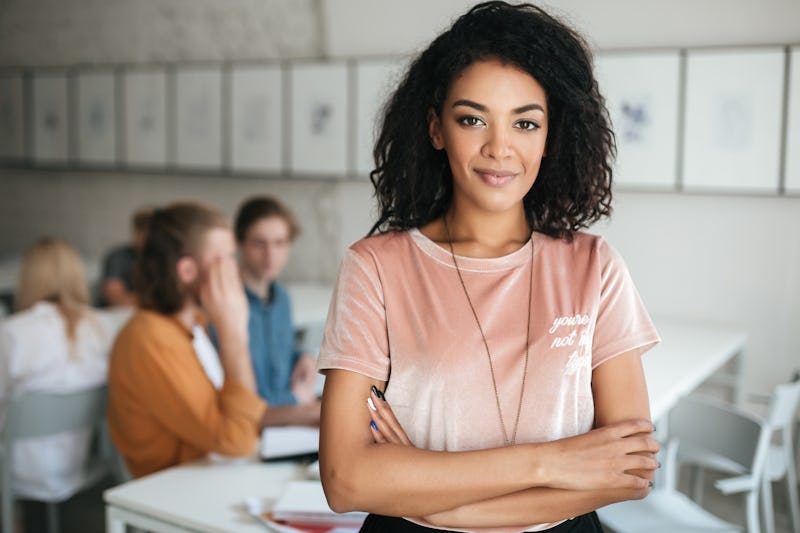 Anton/Fotolia
Starting a new job can be nerve-racking, and the first day of that new job can be the worst. However, there are ways to make it the best, once you have some tips on how to do so. The key is knowing some first-day hacks when you start a new job.
"Having a few tricks up your sleeve to ease the entry helps you to focus your attention on what really matters: Making a great first impression with your new boss and colleagues," Roy Cohen, career coach and author of The Wall Street Professional's Survival Guide, tells Bustle. "Even though it's only your first day, they'll be watching you closely. It's hard to shake a negative impression at any point in our careers, but on day one, there's no history to prove that you are really more than what your colleagues see."
Cohen also says that if everything doesn't go as planned, don't worry. "When you trip up, however harmless the mistake in judgment, the reaction can be swift, harsh, and long-lasting. So lay low, practice first-day job hacks, and know that, with time, your relationships will be strong enough to support an occasional lapse," he says.
It's important critical to make a great first impression. Below, career experts share first-day job hacks to help you along the way.