13 Little Things You Can Do Every Day To Improve Your Brain Health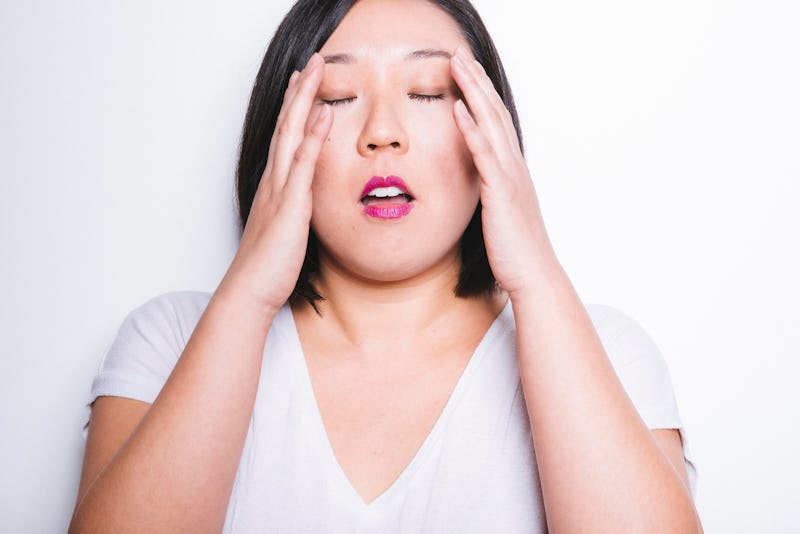 BDG Media, Inc.
If you're interested in improving your brain health, you're in luck. There are so many little things you can do every day to not only to feel better mentally, but to also give your brain what it needs to function at its best. And this can include simple stuff, like drinking more water, exercising, meditating — and even doing nothing.
Small habits like these can all add up to a healthier brain, which is something you should prioritize. After all, "lifelong brain health matters as we get one brain for our lifetime," Dr. Krystal L. Culler, DBH, M.A., founder of Your Brain HealthMatters, LLC, tells Bustle. So the sooner you can start taking care of it, the better.
"Prioritizing your brain health at a younger age can have cumulative effects as you get older," Dr. Culler says. "How you live your life and your daily choices matter to your future brain." Though, she adds, it's never too late to start taking better care of yourself.
By adding certain habits into your life, you can build up your "cognitive reserve," Dr. Culler says, which is important when it comes to combatting age-related diseases and dementia risks. "Cognitive reserve is built up throughout your lifetime through your lifestyle and daily choices," she says, "such as education and continual lifelong learning, physical exercise, sleep, meditation, and so on." Here are more things you can do every day for a healthier brain now and into the future, according to experts.