13 Poems About Witches That Mix Spooky Vibes With Empowering Verses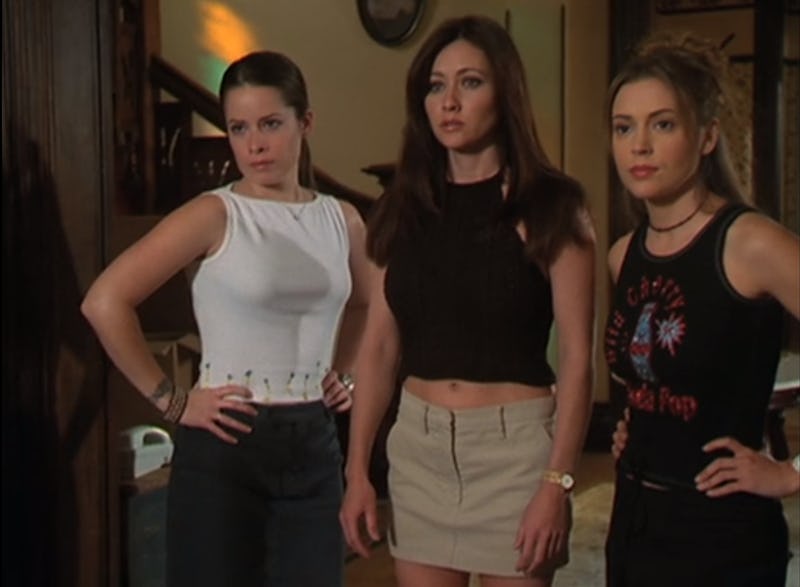 Paramount Studios
Fall is upon us, Halloween is right around the corner, and it's time for all of the modern-day witches to shine. If you're in a particularly magickal and spooky mood, the 13 poems about witches on the list below are sure to make your cauldron bubble.
Witchcraft is experiencing something of a renaissance today, with nearly two million hits for the #witchesofinstagram hashtag on that picture-perfect social network. Practicing witchcraft offers many women, of all ages, the opportunity to take charge of their lives and their worlds, a quality that is often absent in mainstream religions.
Plenty of industries have noticed the uptick in witchy activities, and they have responded accordingly. Author Zoraida Córdova's Brooklyn Brujas trilogy focuses on the Mortiz sisters: powerful young witches whose family faces a variety of threats, from the magickal to the mundane. While the Brooklyn Brujas celebrate the Mortizes' gifts, drama has been brewing on the problematic side of the new witchcraft boom, with Pinrose's "Starter Witch Kit" pulled from Sephora shelves after outcry from indigenous activists and practicing witches alike.
Whether you're a practicing witch or you're just interested in magick, you'll love the 13 poems on the list below, which have the perfect combination of spooky vibes and empowering verses to get you through the rest of the year.