13 Small Changes You Can Make This Weekend To Reduce Your Anxiety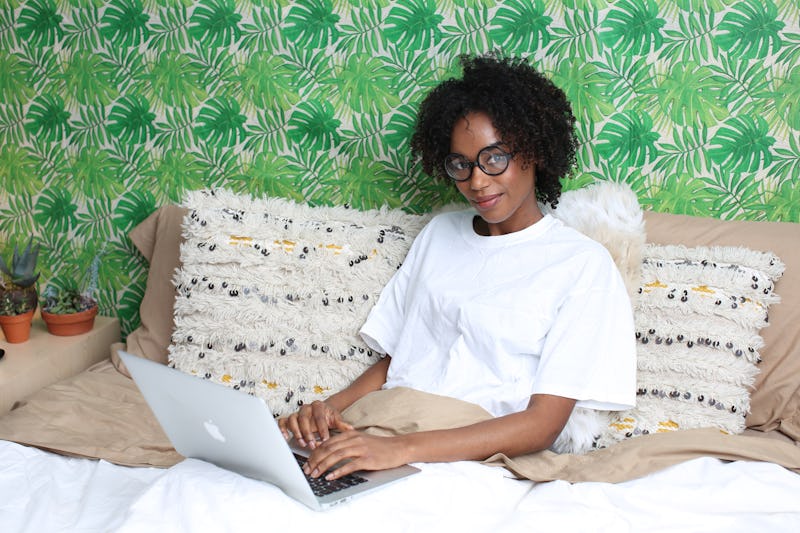 Ashley Batz/Bustle
If you're dealing with anxiety, then I bet you're on the lookout for ways to better manage it, so you can start feeling more like yourself again. And that might mean talking to a therapist, chatting with friends, or even taking medication, if necessary. But did you know making a few small changes to your weekend routine can also help reduce anxiety?
That's because, "at its core, anxiety is fear about the future," Dr. Rachel O'Neill, a licensed professional clinical counselor and Talkspace Therapist, tells Bustle. And really, what better time to be present, and practice mindfulness, than on your days off?
But the weekend can also be your time to create a schedule, plan ahead, and establish a few anxiety-reducing habits. That might mean creating a plan for the week, taking time to unplug, or practicing a few healthy habits — such as meditation or yoga — that you can fall back on, if anxiety hits you midweek.
"Setting up a weekend routine helps put anxiety-reducing activities on autopilot," life well coach Sharon Roemmel, ACC, E-RYT, BSW tells Bustle. And, sometimes, "simply having a routine can help to reduce anxiety because you feel more in control of your time," she says. Here, a few small tweaks experts say you might want to make this weekend, so you can feel less anxious come Monday.