The 13 Weirdest Underwear You Never Knew You Needed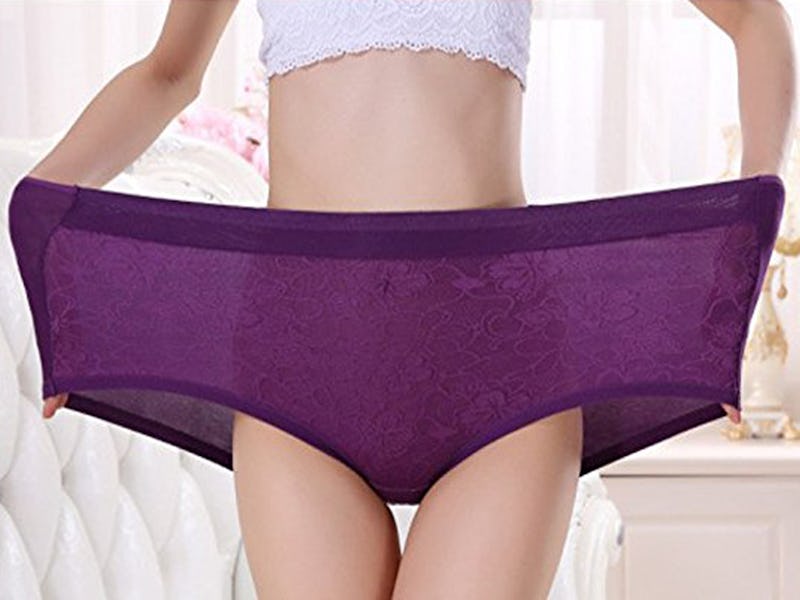 Most of us have that fun pair of underwear stuffed in alongside our more practical pairs, but for a clothing item that gets worn almost every day, wouldn't it be nice if it pulled a little more weight in your wardrobe? I'm talking super functional, extra comfortable underwear that are kind of a little weird. And it's out there! Amazon — home of everything that is unusual and wonderful — has a slew of strange but genius underwear that you never even knew you needed. And there is something for everyone.
Wearing a super tight dress? There are panties for that. Traveling and don't want to worry about your valuables? Stick them into a zippered pocket in your undies. Are you a runner, yogi, or kick boxer? You can find underwear that's designed specifically for workouts. Heavy period? You guessed it, there is a pair of underwear that can help you with that, too. Want a pair of underwear with a cushioned seat? That's right, you can actually purchase a pair of padded panties.
No matter what you're looking for when it comes to your undergarments, there are undies out there for you. So toss out those old tattered whitey tightys and add a few of these bizarre briefs to your top drawer.