13 Times People Were Unfair To Malia & Sasha Obama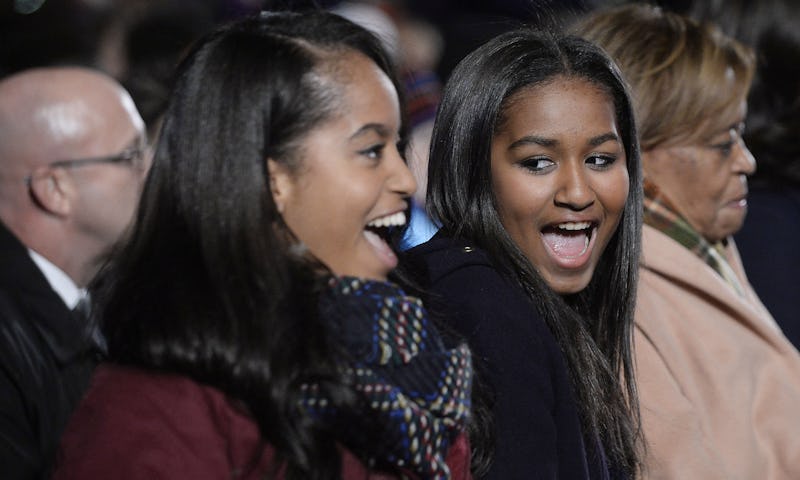 Pool/Getty Images News/Getty Images
When the president has children, it goes without saying that those children will come under some very close scrutiny. First children often receive a lot of undue criticism for exhibiting normal teenage behavior — and the Obamas were no exception. It's difficult to count all of the ways that people were unfair towards Sasha and Malia Obama, whether it was by dissecting and attacking their behavior, criticizing their outfits, or hurling horrible racial slurs their way.
In one of the sweetest nonpartisan pieces of news to ever come out of Washington, the Bush twins left a letter to the Obama girls when they left the White House. The letter gave Sasha and Malia advice on how to take advantage of their new life in the White House, but also offered them some very prescient information about the scrutiny that they would soon face.
As the Obama girls were preparing to leave their home for the previous eight years, Jenna and Barbara wrote another letter to them — and again, they were right. Sasha and Malia may not be in the White House any longer, but they're still not out of the public eye. Unfortunately, that comes with a lot of unfair criticism still coming their way.