13 Tyrion Quotes From 'Game Of Thrones' That Prove He Really Does "Drink & Know Things"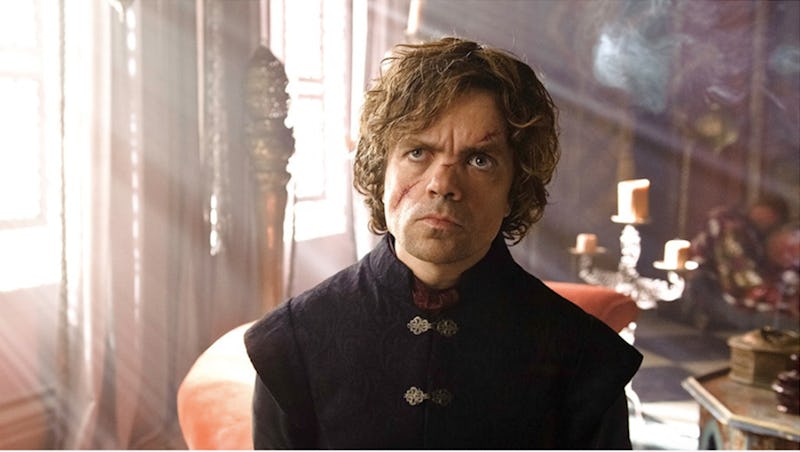 HBO
Game of Thrones may be drawing to an end, but there's no doubt that its legacy (and our obsession) will live on. Although the fight scenes are amazing, the dragons are as big as they are creepy, and the special effects are second to none, it's the dynamic between the characters that really stand out — that, and their words of wisdom. And I would humbly suggest that nobody does it quite like Tyrion Lannister when it comes to great lines. In fact, picking the best Tyrion quotes from Game of Thrones is not easy, as there are so many amazing options to choose from.
Something about the combination of his wit, cynicism, self-depreciation, and, yes, a big splash of wisdom means that he nails it time after time. Whether he's praising the love of his life (wine), giving counsel, or just putting an enemy in his place, his turn of phrase has to be the best on the whole show. So though we'll soon be saying goodbye to the series, there are still quotes to live by, get tattoos of, and caption your Instagram posts with. And that's what really counts, isn't it?
If you're looking for some Tyrion-isms to take away with you long after the show ends, there are plenty to choose from — but here are 13 of the absolute best.