26 Tyrion Lannister Quotes From 'Game Of Thrones' That Prove He's The King Of Wordplay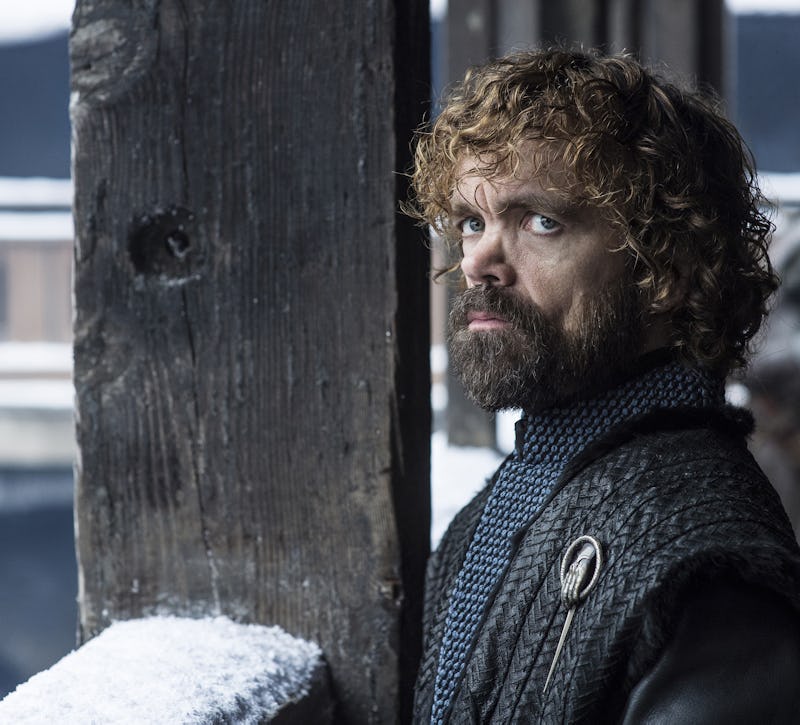 Helen Sloane/HBO
As the imp child of Tywin Lannister, Tyrion Lannister had to distinguish himself by being smarter than everyone — or at least talk like he's smarter than everyone. The best Tyrion quotes on Game of Thrones prove just how successful he was at making a name for himself via his words. Many characters in the HBO series based on George R. R. Martin's A Song of Ice and Fire books know a thing or two about witty banter. But these 26 lines from Tyrion show that's he's the most quotable character of Game of Thrones for a very good reason.
Not many people have been both Hand of the King and Hand of the Queen, but Tyrion's family name and diplomatic skills have given him that distinction. So while he is the king of snark, he also uses his words to logic with unreasonable people and create a better world. As he himself said to Shae back in Season 2, "These bad people are what I'm good at. Outtalking them. Outthinking them. It's what I am. And I like it. I like it more than anything I've ever done." And his skill with words hasn't gone unnoticed by his fellow characters. "He enjoys talking," Jon told Daenerys in Season 7. To which she replied, "We all enjoy what we're good at."
To refresh your memory just how good he is at talking ahead of the Season 8 premiere on April 14, here are 26 times that Tyrion won the game of words on Game of Thrones because no one can hurl an insult or drop some wisdom with panache like Emmy-winning Peter Dinklage.