13 Videos Of The Real Bob Fosse & Gwen Verdon Dancing — Including The One That Inspired Beyonce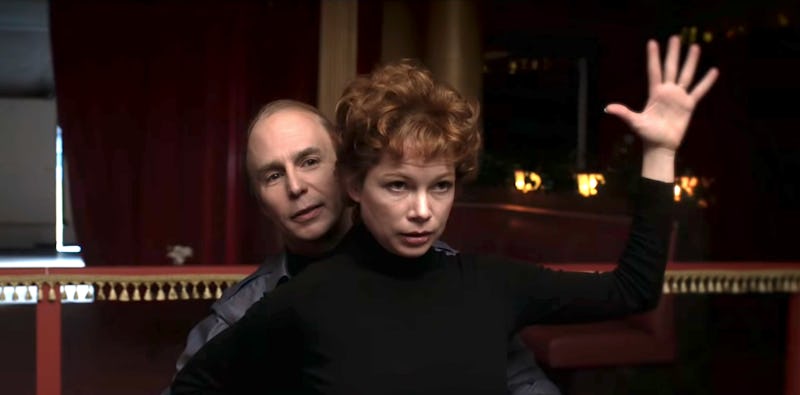 FX
Sam Rockwell and Michelle Williams are bringing two dance icons to the small screen in FX's miniseries Fosse/Verdon. The eight-part series will span decades as it follows the legendary collaboration between choreographer Bob Fosse and dancer Gwen Verdon. Even if you're familiar with their work, watching videos of Fosse and Verdon dancing is pretty much the perfect way to prepare for the show. So get ready to want to snap, slouch, and slither with the dance moves of this legendary couple over the years.
Most people know Fosse for his choreography in such shows as Sweet Charity, Pippin, and Chicago, as well as the film version of Cabaret. But you may not be as familiar with the dance talent of the man behind the style. While Verdon often collaborated with Fosse, she has never earned the same widespread notoriety as her husband — a fact that Fosse/Verdon seeks to remedy by making her his equal, showing her offer adjustments to dancers' moves, costumes, or even running to aid her husband on set when he hits a creative block.
Rockwell and Williams will dance onscreen when Fosse/Verdon premieres on Tuesday, April 9. But they are actors first and foremost, while Fosse and Verdon were dancers at their cores. So watch the real Fosse and Verdon take the stage in this collection of some of their most notable performances captured on film.