13 Women On The First Time They Stood Up For Themselves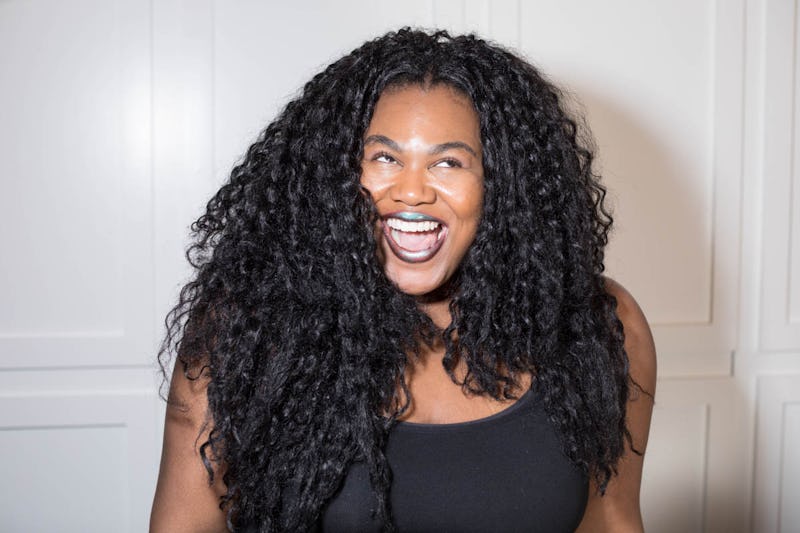 Ashley Batz for Bustle
My whole life I was instructed to proceed with caution, err on the side of politeness, and, when all else fails, apologize. The words "I'm sorry" felt as commonplace as my name, the response as deeply engrained within me as brushing my teeth before bed. I truly had convinced myself that when things go awry, it's always better to blame yourself and avoid conflict. But the first time that I stood up for myself instead, I experienced a mental shift.
After attending an all girls school for the majority of my life, I remember entering my first-ever college (co-ed) classroom, and feeling overwhelmed by the extent to which the male voices in the room seemed to seamlessly overpower their female peers. It was then that I resolved to never to back down in a debate: I continued to raise my hand with vigor and enthusiasm for the duration of my four years.
Women and men are raised from a young age to learn different behavior — and young girls are taught to be pleasant, never raising their voice. "We still socialize females, in general, to be more passive/receptive/submissive, whether in dating or professionally," therapist Nancy B. Irwin told Bustle. "Males are generally more socialized to be assertive, ask for what they want with no apology."
This is a by-product of being raised in a gendered society, deep rooted with subtle sexism. But that doesn't mean it's not possible to overcome this. Below, women share the first time that they stood up for themselves, and the impact it had.