13 Workplace Comedies To Stream If You Love 'The Office'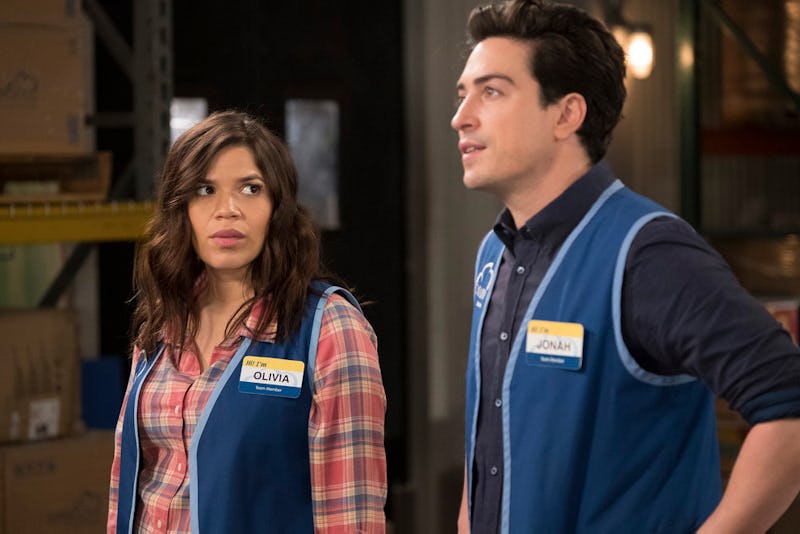 Colleen Hayes/NBC
For all the critically acclaimed films and thought-provoking series available on streaming, at the end of a long day, the best thing to throw on the television is an episode of your favorite sitcom. The act of watching and re-watching The Office has become a tradition of sorts, like diving into the Netflix equivalent of comfort food. But even comfort food begins to taste bland after a while. If you want to experience the same joy that the frequently silly antics of The Office can inspire in viewers, these workplace comedies streaming on Netflix and Hulu are the perfect companion to your all-time favorite show.
What makes a series a "workplace comedy" is a simple enough requirement to meet — it has to take place mostly at a place of work. But the very best workplace comedies all share a few other traits as well. Setting a comedy at a business informs the relationships between characters — often distant, only putting up with each other out of necessity — and allows for a variety of colorful characters to come through as customers or fellow employees. But maybe what makes them so soothing is that workplace comedies are endlessly relatable. Everyone's had to work at some point, or share space with people who they normally wouldn't choose to share space with. And watching people deal with those struggles with wit and humor never gets old, because that's basically life.
If you're ready to give The Office a rest for a while, try one of these other workplace sitcoms — all streaming now — a try. Or a re-try.