These 14 'Dumplin' Quotes Will Inspire You To Read The Book ASAP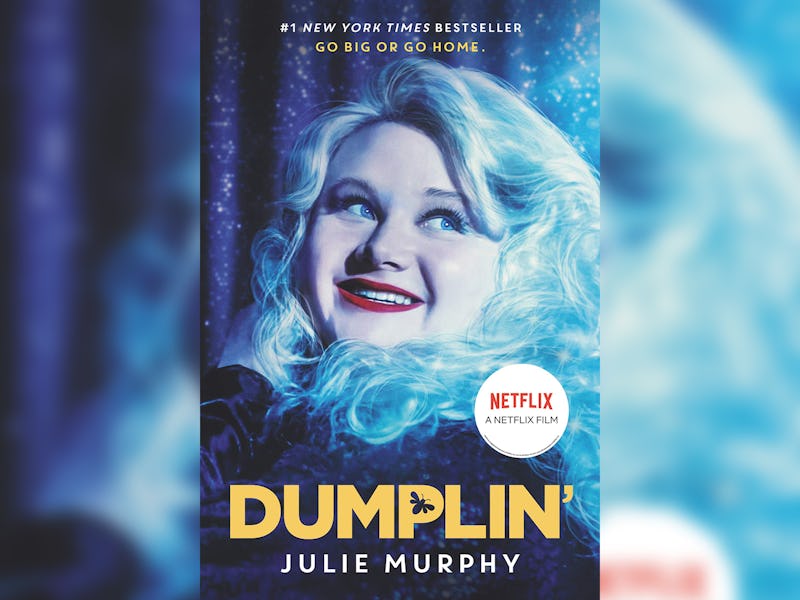 For those who haven't yet fallen in love with Julie Murphy's 2015 YA novel, Dumplin', here's a little background on the book that inspired the Netflix movie: it follows Willowdean "Dumplin" Dixon, a self-proclaimed fat girl who has always been comfortable in her own skin. With her all-American beauty best friend , Ellen, by her side, things have always worked. That is, until Will takes a job at Harpy's, the local fast-food joint. There she meets Bo, a hot former jock she's attracted to but is surprised to learn likes her back When her new relationship with Bo — along with her lifelong failure to live up to her former beauty queen mom's expectations and her constant preoccupation with memories of her late aunt Lucy — lead Willowdean to start doubting herself, she decides to take back her confidence by doing the most horrifying thing she can imagine: entering the Miss Clover City beauty pageant.
A wider band of misfits join Willowdean in the pageant, and what follows is a heartfelt and hilarious exploration of the true meaning of self-love, friendship, beauty, and family — oh, and its also an ode to the patron saint of fabulous, Dolly Parton. And if the movie's trailer is any indication, the Netflix film will be much the same. But before you sit down with a bowl of popcorn and your best Dolly ensemble, check out a few quotes from the book below.