14 Cute, Subtle Nods To 'Friends' You Can Put In Your Wedding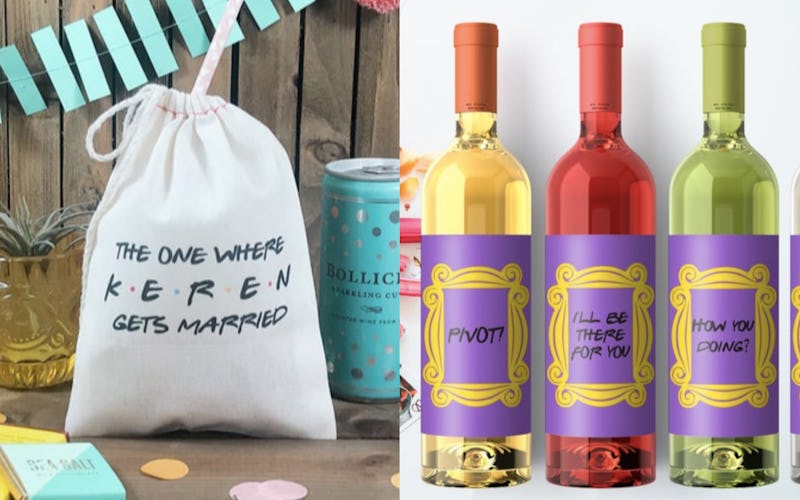 Etsy
"So no one told you life was gonna be this waaaaay!" You know how the rest goes. Friends changed the way TV does comedy, and long after the show ended, we can still get comfortable on the coach and easily put away an entire season in one night. If you're a diehard fan of the show and you also happen to be getting hitched soon, keep reading for 14 Friends things you can buy for a wedding.
Filming may have stopped, but our love for Friends certainly hasn't. Case in point: Pottery Barn's Friends collection that comes complete with Central Perk mugs and even an apothecary table.
It doesn't end there. Spend just a few minutes on Etsy and you'll find all kinds of apparel and even Friends home decor that you can purchase with just a few clicks on your mouse.
The show was one of a kind. It taught us about true friendship and to this day, has us questioning how two women could ever afford an apartment of that size in New York. (That's what we call "TV magic.")
If Friends made a real impression on you and you want to make it part of your big day, here are 14 things on Etsy you'll probably want to check out.