14 Things You Can Buy In "Millennial Lilac" That Are About To Blow Up Your Instagram Feed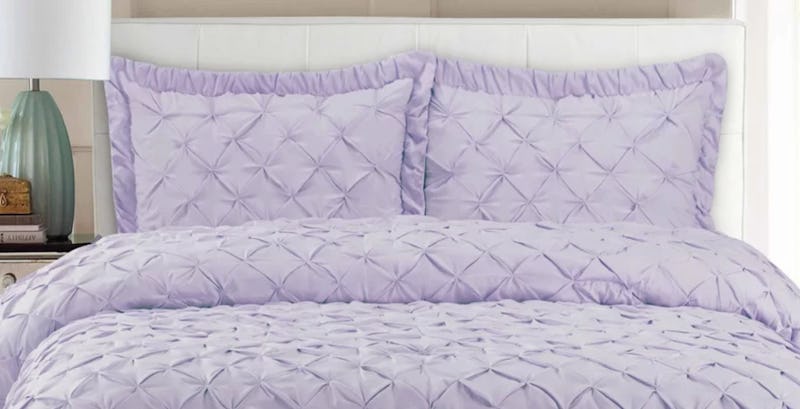 Wayfair
Have you heard? Millennial pink may have one foot in the grave in the place where trendy things go to die. In its place, millennial lilac is starting to get cozy — at least so says Erika Woelfel, color expert for Behr Paint. If you're looking to spice things up with a new color obsession, this one might be it — before you know it, shoppers will be tripping over themselves looking for things you can buy in millennial lilac.
The millennial pink craze lasted a lot longer than most of us probably expected it to. A previous Bustle article discussed the possible explanations behind our love of pink. Maybe it's soothing. Maybe it's cultural. Maybe it's a nostalgia thing because pink reminds us of happier and more carefree times. Whatever the reason may be, millennial pink captured our hearts and took over our beverages of choice, haircare, fashion, and food.
So, why the lilac shift? There's a reason for everything — as Woefel said in a press release, "Lilac feels more grown-up than pink, and creates a welcoming and calm aura." Could that be it? Could our blossoming love for lilac be satisfying our desire for something soft and soothing that's less reminiscent of our childhood and feels more grown-up? Possibly.
However you want to explain it, one thing is for certain: lilac is slowly but surely taking over our Instagram feeds and our lives. Here are 14 things you can buy in millennial lilac.