15 Millennial Pink Foods & Drinks That Are Basically Instagram Bait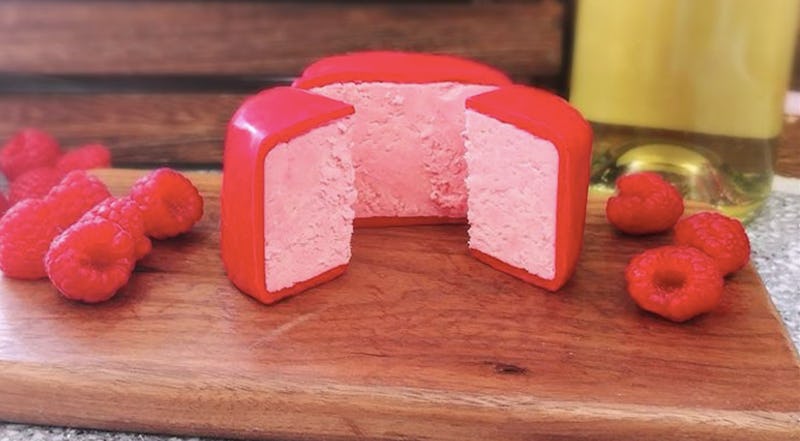 Great British Cheese Company
I have always loved color-themed products. So much so that I even got a root canal at age 13 because of my affinity for colored candy (Skittles, Smarties, Starburst, you are my Kryptonite). I think there's something to be said about the fact that we all love scrolling through pictures of aesthetically pleasing food, so why is it so weird that we'd also want to buy it for ourselves?
Anyone who wants to take a jab at the millennial pink trend is underestimating how soothing the color can be for an anxious soul like mine. For people like me, there are now plenty of foods and drinks you can buy in millennial pink.
The Cut delved into the origins of the term "millennial pink" in 2017, after its meteoric rise into vernacular during the summer of 2016. According to The Cut, the prevalence of the actual color itself started in 2012 as a "toned-down version" of "Barbie Pink" and known by other names such as "Tumblr Pink" and "Scandi Pink." It has since expanded to include a wide variety of blushes and rose.
And when it comes to rose — or, fittingly rosé — that seems to be the most prevalent buzzword with these scrumptious and aesthetically pleasing commodities. The popularity will never really die, so you might as well take advantage of what's available to you — read on to see what you should 'gram, then consume as your next treat: