Fun Facts About Brittany From 'Vanderpump Rules'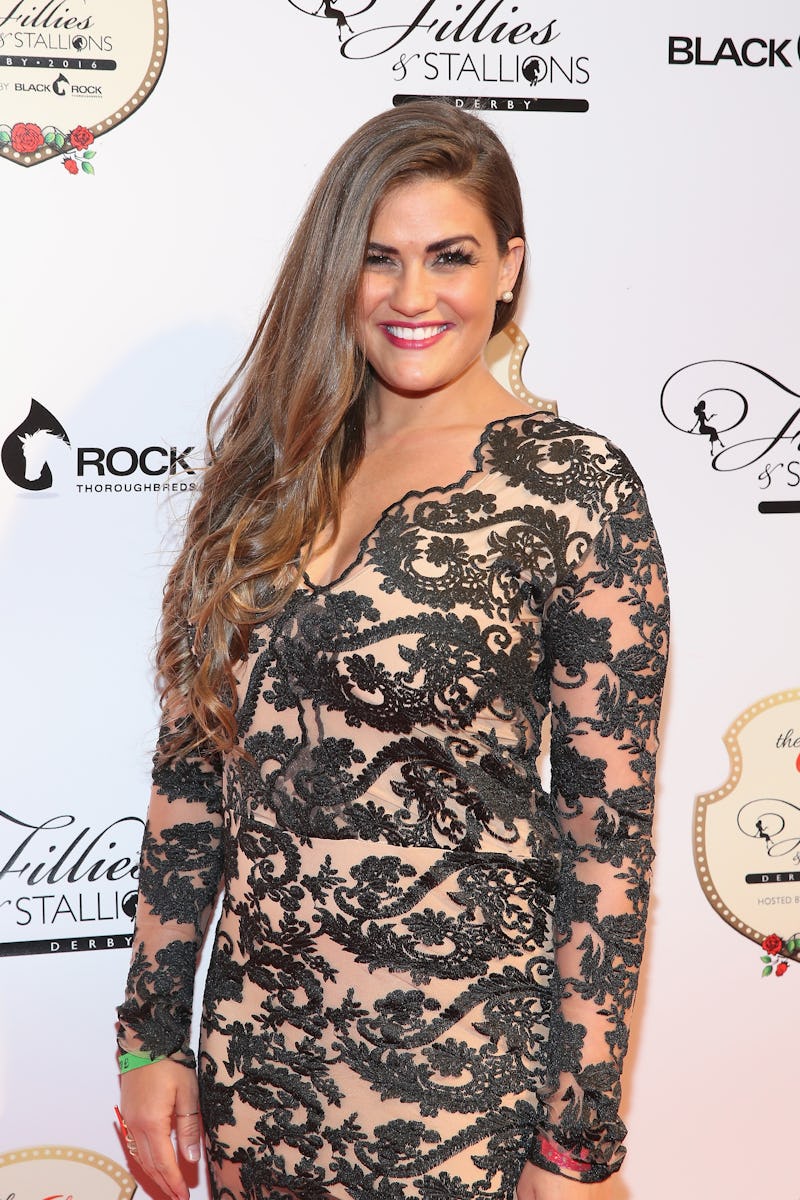 Robin Marchant/Getty Images Entertainment/Getty Images
She's the newest cast member on Vanderpump Rules, but Brittany Cartwright is quickly becoming everyone's favorite. How can you not love her? Most of the other SUR employees dominate the story lines because they are way more dramatic than my girl, but that doesn't mean that she isn't just as interesting. In fact, there are a lot of things you probably didn't know about Brittany.
We all know that she is a native of Kentucky and that she moved to West Hollywood just to be with Jax. She's in a serious relationship with Jax, so by default she has to be one of the most patient and forgiving people on the planet. Given that she's new to the show and that Jax brings constant drama to the table, we don't get to see a ton about Brittany herself.
That's why I am so thankful for social media, but don't worry Brittany fans: I did the social media stalking so you didn't have to. And, as expected, I found out a lot of great things about everyone's favorite waitress at SUR. Once again, I find myself wondering how she ever matched up with Jax, but I stand by my original thought that he is beyond lucky that she's actually dating him. These are some of the reasons why:
1. She's Best Friends With Her Mom
Even though Brittany's mom still lives in Kentucky, she hangs out with her whenever she can.
2. She Loves Disney
Not only did Brittany dress up as Minie Mouse multiple times ever since she was a little kid. She's even persuaded Jax to spend the day at Disneyland with her.
3. She's A Reds Fan
Yes, she's from Kentucky, but Brittany used to work at a bar in Cincinnati so it makes sense.
4. She Use To Be Blonde
I feel like this isn't too shocking since a lot of women experiment with their hair color, but Brittany looked so different. Don't get me wrong, she always looks beautiful, but I wouldn't have recognized her if I didn't see the photos on her own Instagram page.
5. She Was A Beauty Queen & Cheerleader
Both of these fun facts make total sense to me. Brittany is very encouraging and gracious, so I bet she was the ideal pageant contestant and cheerleader.
6. She's A Puppy Mom
Brittany is all about her dogs, Monroe and Kingsley, that she shares with Jax. She's always posting cute pics and videos of them, just like any other mom would.
7. She Loves Game Of Thrones
This isn't exactly novel since pretty much everyone and their grandmother watches Game of Thrones, but not everyone is dedicated enough to rock a Jon Snow Christmas sweatshirt like Brittany has.
8. She Has A Horse
No wonder Lisa Vanderpump hired Brittany at SUR. I feel like they are on the same level with their love of animals. They both love puppies and Brittany even has a horse.
9. Sun Chips Are One Of Her Favorites
I don't blame her for this one. Sun Chips are delicious. Snack on, girl.
10. She Has A Weakness For Tequila
I feel like most people who watch the show or read Brittany's posts on social media might have noticed that she enjoys tequila. Her dogs even have a tequila chew toy that they play with.
11. She Does Cryotherapy
Considering that Brittany is in her twenties, I don't think she needs to do any anti-aging procedures, but I guess she's just being preventative? I just have no idea how Brittany handles the coldness of cryotherapy.
12. She Roots For The Kentucky Wildcats
Brittany is a proud supporter of #BBN, aka Big Blue Nation, and catches as many basketball games as she can.
13. She Enjoys Bloody Marys
I would love to brunch with Brittany. She knows how to have a good time, and Bloody Marys are kind of healthy with the tomato juice and celery. Right? That's a reach, but either way, Brittany seems to be on the same page that I am.
14. She Has Four Siblings
Baby Britt looks so adorable in this throwback pic with two of her siblings. Maybe being one of five kids is how she ended up being such a patient person?
Brittany is the indisputable sweetheart of Vanderpump Rules. Sadly for all of us Brittany fans, that doesn't always make for the most dramatic TV, so we don't get to see as much of her as we would like. Thank god for social media though!