15 Books On Writing To Help You Get More Words Down In The New Year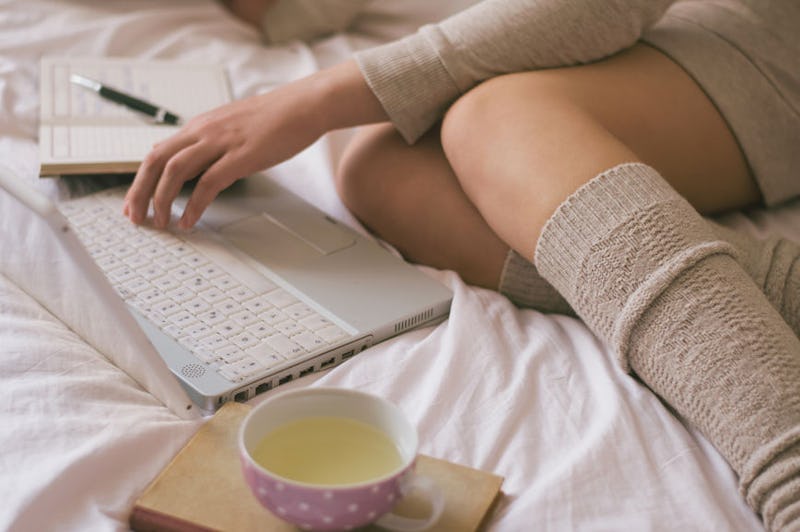 Aleksandra Jankovic/Stocksy
If your New Year's resolution involves being a more productive writer, you're going to want to take notes. I've got 15 books to help you write more in the new year, and they're sure to help any kind of writer make good art in the next 12 months.
Writing more isn't one of the most common New Year's resolutions overall, but it does go hand-in-hand with reading more, which 18 percent of people wanted to do in 2018. Depending on your purposes for writing, your New Year's resolution might fit into the categories of "focus on self-care," "learn a new skill," "get a new job," or "take up a new hobby," which 13 to 24 percent of individuals wanted out of their 2018 vows.
The 15 books on the list below are an eclectic blend of writing reference guides, self-help titles, and creative journals, which means you'll have no trouble finding something that will help you write more in the new year. Regardless of the kind of support your writing habit needs, there's a book on this list that will help you fulfill your New Year's resolution in the coming months. So get reading — and more importantly, get writing.