15 Of The Most Chilling Quotes From The 'Sharp Objects' Book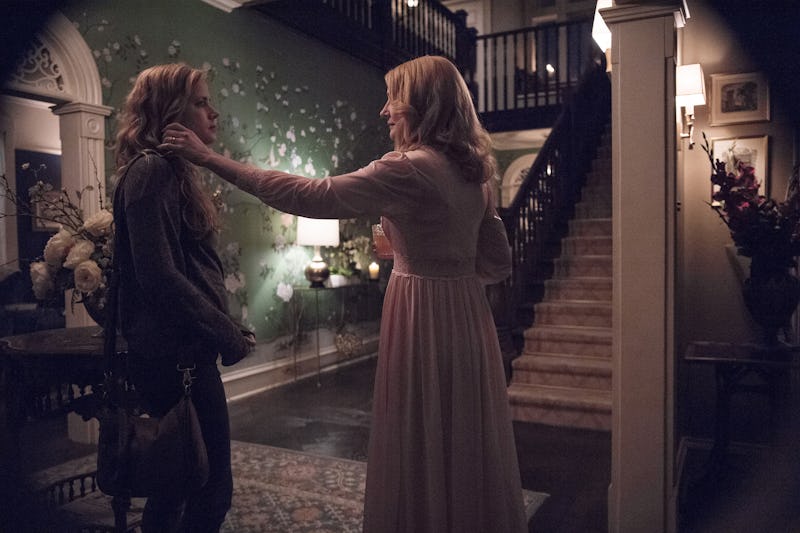 Anne Marie Fox/HBO
If you've been watching the new Sharp Objects series on HBO, you already know that author Gillian Flynn can craft one seriously gut-wrenching story. The book, written by the author of Gone Girl and Dark Places, and the HBO adaptation tell the story of Camille Preaker, a journalist who returns to her hometown to cover the murders and disappearances of young girls. But she left the tiny town of Wind Gap, Missouri for a very good reason, and as she tries to discover the truth of the missing girls, she also unearths disturbing secrets from her family's past.
If you haven't already read Flynn's debut novel, now is the time to pick it up. The writing is incisive and chilling, and Flynn eloquently expresses what it means to be a person who is trying to be good when their past is filled with darkness and pain. The book is a thriller and a mystery, but it is also a smart, thoughtful, and critical examination of mental illness, addiction, grief, self-harm, and family trauma.
To give you a taste of this fantastic read (or refresh your memory of the book), here are 15 chilling quotes from Sharp Objects by Gillian Flynn.
If you or someone you know is considering self-harm or experiencing suicidal thoughts, call the National Suicide Prevention Hotline at 1-800-273-8255 or text HOME to the Crisis Text Line at 741741.