YouTubers Swear By These Drugstore Products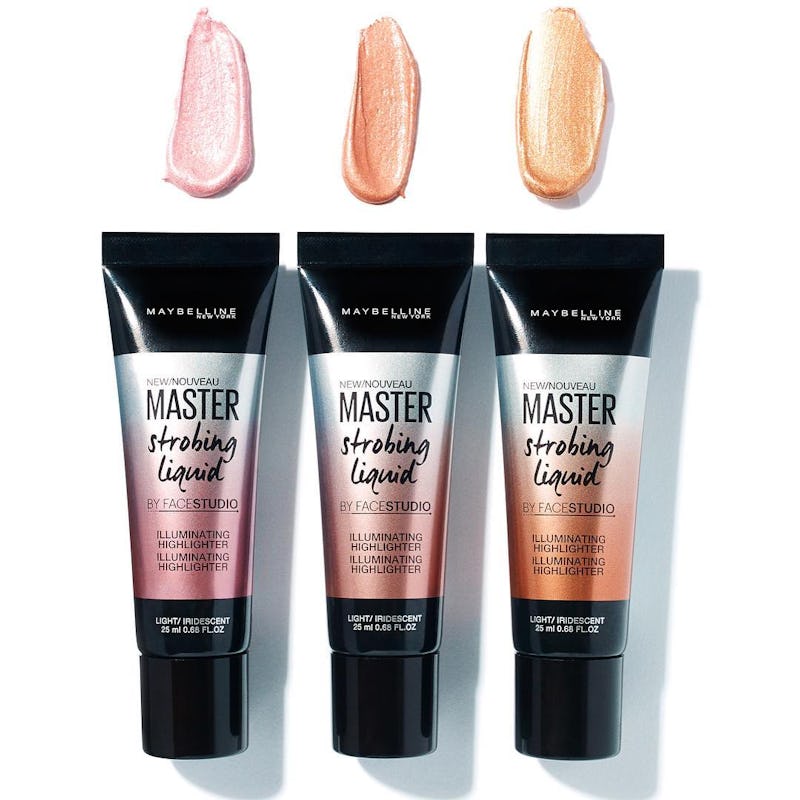 Maybelline/Instagram
Not everyone can go into Sephora and drop $1,000 on the best of the best makeup. However, just because something is sold at Sephora doesn't make it the best of the best. These 15 drugstore products are some of the best on the market according to some of your favorite Youtube beauty vloggers. From primers and sponges to brushes and skin care, there's a beauty product for everyone. While everyone loves a good splurge every now and then, who doesn't love a great product that also allows you to save money?
Now, you don't have to guess which drugstore product is going to be your new go-to. With the sheer number of YouTube beauty gurus giving advice on their own favorite drugstore products, there's no reason you should go home only to return a product a few days later.
Plus, let's face it, many YouTube gurus get sent tons of high-end products from brands. Snapchat unboxings are a popular part of guru's social media presence, but just because they have access to some truly stellar, expensive products doesn't mean that they don't understand everyone's financial situation. While they could, of course, only use high-end makeup, these gurus make sure to showcase drugstore products.
What products do your favorite gurus love?
New Maybelline spokesperson MannyMUA is not only a hilarious presence on YouTube, but he knows his stuff. One of his favorite drugstore products is the Maybelline Color Sensational Lip Color in Blush Beige.
Maybelline Color Sensational Lipcolor In Blushing Beige, $8, Walgreens
YouTuber Julia Graf loves the Batiste Dry Shampoo for dark hair. The tinted version of the dry shampoo prevents that gray cast over dark hair, and as someone who also swears by this stuff, I can tell you that it definitely works.
Batiste Dry Shampoo, $9, Amazon
If Jaclyn Hill swears by something, you know it's got to be good. This OG mascara is a total game changer for your lashes, and it's so affordable.
L'Oreal Carbon Black Mascara, $5, Amazon
I think it's safe to say that Kathleen Lights is one of the most well-liked and respected YouTubers. That's why when she recommends a product, it's definitely a safe bet to purchase. One of her favorites? NYX's Microbrow Pencil.
NYX Micro Brow Pencil, $10, Amazon
5. Pixi by Petra Makeup Fixing Spray
Want a product that'll help your makeup stay in place all day? Laura Lee recommends this setting spray by Pixi.
Pixi By Petra Makeup Fixing Mist, $15, Target
Honestly, if Kandee Johnson told me to buy garbage, I probably would. Thankfully, these lashes are not garbage. They're stunning.
Ardell Demi Wispies Fake Eyelashes, $9, Amazon
Jackie Aina is, without a doubt, one of the most charming YouTubers out there. With her killer personality and always honest reviews, you know you can purchase her recommendations.
Maybelline Fit Me Matte Plus Poreless Foundation, $8, Amazon
Desi Perkins' skin is next level gorgeous. If she's recommending skincare, I'm definitely listening. For removing eye makeup, she's on Team Neutrogena.
Neutrogena Oil-Free Eye Makeup Remover, $10, Amazon
NikkieTutorials is the queen of glow. Maybelline's Master Strobing Liquid is good enough for her so basically that means it's good enough for everyone.
Maybelline Master Strobing Liquid Illuminating Highlighter, $8, Amazon
LustreLux's makeup is proof enough that she knows her stuff. Plus, she's not the only person who loves L'Oreal's Infallible Pro Matte Foundation. It's practically a cult classic at this point.
L'Oreal Infallible Pro-Matte Foundation, $10, Amazon
Looking for a night time moisturizer for wrinkles? Tati has you covered.
Neutrogena Rapid Wrinkle Repair Night Moisturizer, $18, Amazon
If you've got issues with blemishes and acne, the Noxzema Anti-Blemish pads may just be for you.
Noxzema Ultimate Clear Anti-Blemish Pads, $7, Amazon
If you're looking for a great gel eyeliner to get that perfect wing, the NYX Gel Liner may be your perfect drugstore choice.
NYX Gel Liner, $7, Amazon
Real Techniques is a bomb drugstore brand. If you're looking for a product similar — but not necessarily a direct dupe for — to the BeautyBlender, this may be it.
Real Techniques Miracle Complexion Sponge, $7, Amazon
If you're still all about that matte look, the NYX Matte Setting Spray is the perfect, affordable choice for staying matte all day.
NYX Matte Finish Setting Spray, $8, Amazon
Now that you've got the low down on some of the best drugstore products from your favorite YouTubers, what's stopping you? It's time to shop.