15 'Game Of Thrones' Pet Names For Your Furry Friend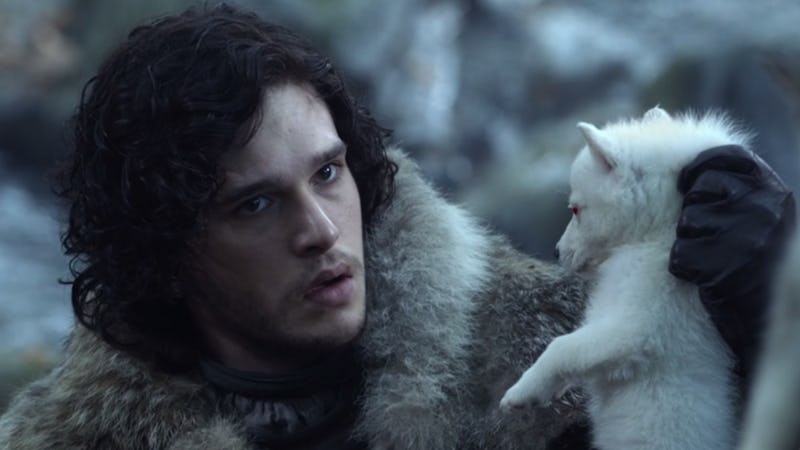 HBO
If you are a true GoT fan, you have probably thought about naming your firstborn after one of the characters. Then, perhaps, you've reconsidered that idea, because, you know, it's kind of a big commitment. But the happy medium here, my friends, would be choosing a pet name inspired by Game of Thrones. And there are just so many to pick from.
And listen, it is a true tragedy that our time in Westeros is drawing ever too quickly to a close with only three episodes left, and despite the fact that the Battle of Winterfell is over, even before the curtain goes down, we could lose literally anyone at any time. I'm not crying. You're crying.
With that being said, what could be a greater tribute to these insanely epic characters than having a beloved animal named in their honor? And while you might not be the only of the 38 million GoT viewers with a pup named after Arya, there's a whole kingdom filled with fun and often very unusual names to choose from.
Take a look below to find some GoT inspiration for the newest addition to your family, to live on long after the TV goes dark.