15 Harry Potter Quotes For Valentine's Day That Aren't "Always"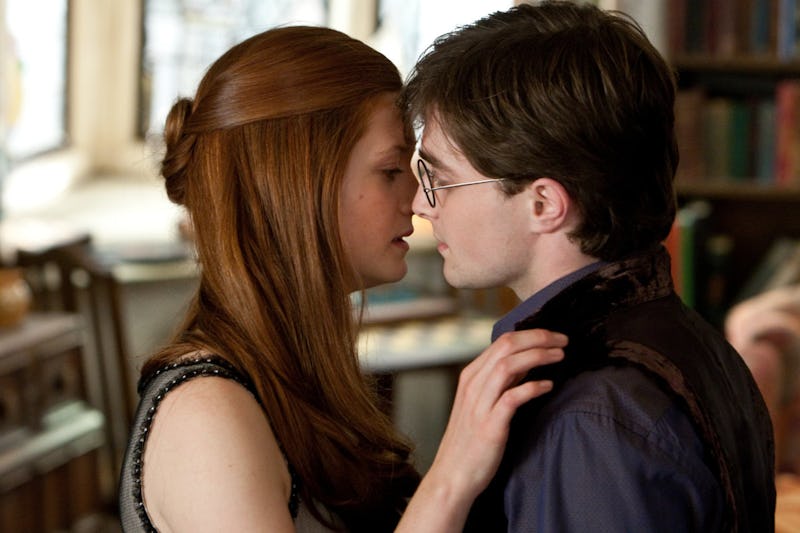 Warner Bros. Pictures
Even though I was just a wee pre-teen when the Harry Potter craze caught on in the United States, I didn't actually end up reading the entire Harry Potter series, cover-to-cover, until about a year ago. (I know, I know, Potterheads take your moment to gasp.) While I probably missed out on a whole lot of book chat around the monkey bars back in the day, I actually think I got MORE out of the novels by diving in during my late-20s than I would have back when you could still find Romper Room reruns on basic cable.
As it turns out, (IMO) the Harry Potter series is all about love: romantic love, platonic love, unrequited love, lifelong love, love of knowledge, activist love, radically-rebellious-world-changing love — the types of love that folks are willing to risk their lives and die for. (And there are tons of great Harry Potter quotes about love to prove it.) My young reader self — the one who regularly devoured teen novels about love triangles and girls wearing too much eyeliner who needed boys to save them from their feelings — probably wouldn't have understood any of that back then.
Here are 15 lines about love from Harry Potter — perfect for your next Valentines Day card or protest poster alike.