"Scream Queen" Fans: You Need These 15 Horror-Comedy Books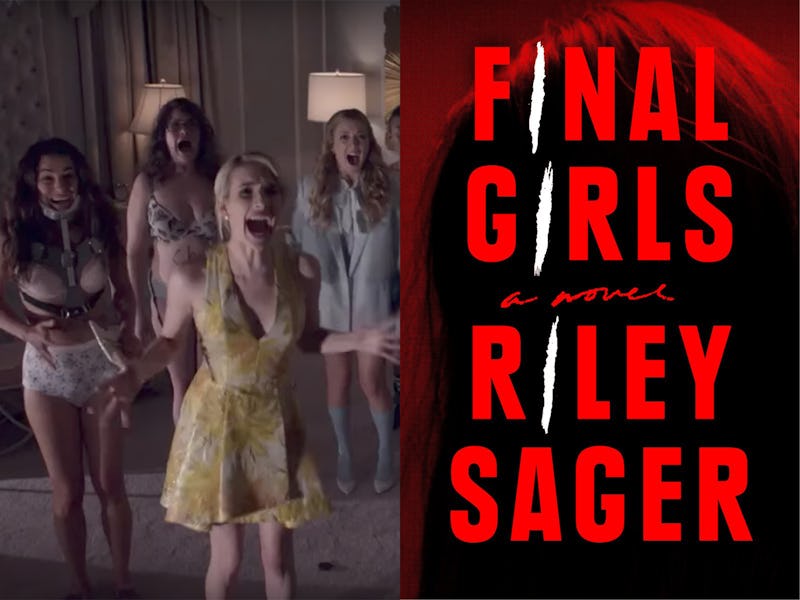 FOX
This summer, Scream Queens fans were devastated by Fox's announcement that the horror-comedy series would not return for a third season. We can all hope for Netflix to revive the Emma Roberts-led show, but until then, there are plenty of great books to read if you miss Scream Queens and need to fill the void.
For those of you who haven't watched this gem, here's a brief rundown. Scream Queens centered on the Chanels, Kappa Kappa Tau sorority sisters commanded by Chanel Oberlin (Roberts). Unfortunately for Chanel and the other sisters, the Kappa Kappa Tau house was once the site of a dreadful death. Twenty years later, a serial killer dressed as the university's Red Devil mascot begins to stalk and murder the KKT sisters.
The Red Devil would claim at least one victim per episode, which meant fans had to tune in every week to see who would make it out alive. At the end of the first season, the Red Devil was unmasked and a new killer — the Green Meanie — encountered, a gimmick that Scream Queens would have likely kept up indefinitely. Sadly, the show was unceremoniously cancelled in May 2017 due to poor ratings, with Fox claiming the was "complete," in spite of Season 2's cliffhanger ending.
And so let us mourn Scream Queens, the little show that barely had a chance to thrill us, chill us, and fulfill us. Wipe your tears and check out the books on the list below, then share your favorite post-Scream Queens reads with me on Twitter!