The 'Scream Queens' Finale Ended With A Major Cliffhanger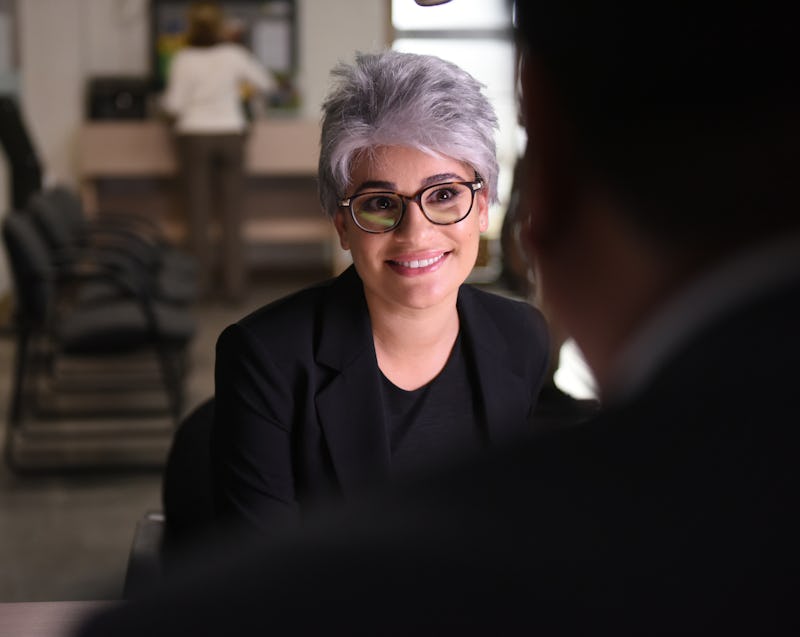 After a seriously insane and sometimes confusing second season of Scream Queens, it felt like everyone ended up exactly where they should have by the end of the season finale. Spoilers for the Scream Queens finale ahead. We still don't know whether Scream Queens Season 3 will happen, and though this finale gave most of the characters satisfactory endings, there were still enough lingering questions to make me hope for a renewal.
In the end, Hester dressed up as Dean Munsch to take every cent out of her bank account, which she used to run away with Doctor Holt. On their own privately owned island — named "Blood Island," of course — they lovingly hunt and murder the tourists (Most Dangerous Game-style) who crash their boats there. Basically, it is exactly how Hester should have ended up. Good for you, girl.
Chanel #5, meanwhile, became a legitimately brilliant doctor and she and Zayday basically run the C.U.R.E Institute now. In Chanel's words, "she is some kind of idiot savant for medical stuff."
As for Dean Munsch, drained of all of Chad's inheritance, she sold the hospital for a fortune and opened her own sex-therapy business in Aspen. According to Chanel, she is also "boning half the U.S. ski team," so I'd say she's doing pretty well.
Chanel had a great outcome as well. She ended up becoming a television doctor, with her own show called Lovin' The C produced by Chanel #3. That would be satisfying enough on its' own, but the show threw one last twist at us in the final seconds of the finale. Chanel leaves the television studio to get into her insanely fancy car and we see that a present has been left on her passenger side. There is a pin with the letters "KKT," which we all know that stands for Kappa Kappa Tau — the Chanels' sorority from Season 1. Suddenly, she looks in her rearview mirror to see the Red Devil and screams before it cuts to black.
How can Scream Queens leave us like this? Will it return for Season 3? If it weren't for that last scene, I think I would have been happy with the series ending this way. But after the surprise reappearance of the Red Devil, I'm now crossing my fingers that we get another season of Scream Queens next fall.