These Are The Little Things That Actually Make A Marriage Work, According To Reddit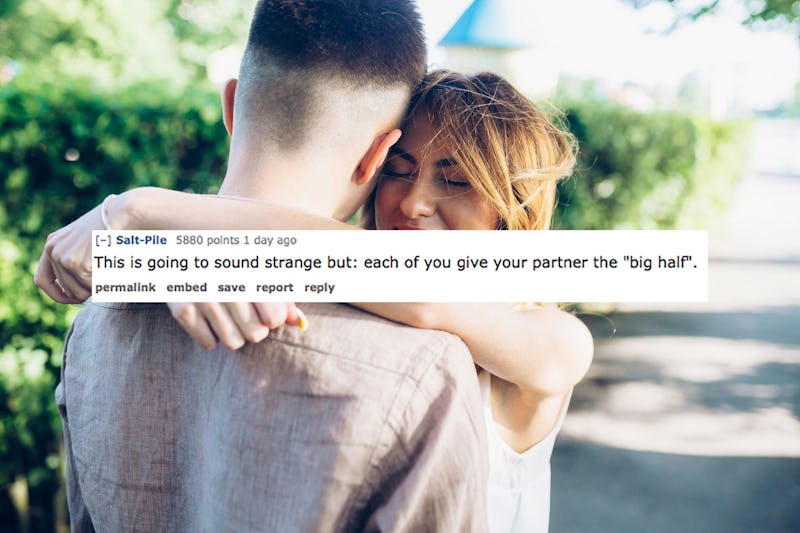 Fotolia
It might seem like a gloomy and pessimistic outlook to have, but I think it's important to be aware that even the most loving of relationships aren't always rainbows and butterflies. Inevitably, there will be disagreements and hardship in every relationship, and the only way to overcome those difficulties is to build and maintain a healthy relationship with your partner. No matter how ~in love~ you are, keeping your relationship strong requires an active effort on the part of both partners: an effort to support each other, spend quality time together, build intimacy, and just generally do things for each other to show that you care.
In a recent thread on AskReddit, one user asked for married people to share the "little things" they do that keep their relationship healthy, and their responses are all the proof you need that strong, happy, stable relationships that last a lifetime do exist. The best part? You don't have to make a bunch of grand gestures to keep your partner happy. The best relationships are built on a foundation of little things — like always saying "I'm sorry" or giving your partner the bigger slice of cake without thinking about it — which all add up to make one healthy, stable partnership.
If you're looking for simple ways to improve your relationship, here are 15 pieces of advice about maintaining happy, healthy long-term relationships, straight from happily married folks themselves.