15 Movies Your Fave 'Grey's Anatomy' Actors Starred In That You Totally Forgot About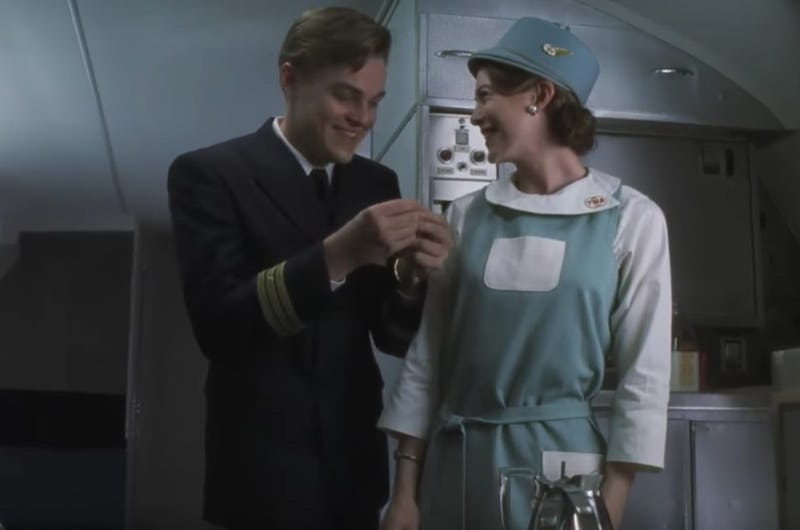 DreamWorks Pictures
Grey's Anatomy has been going on for what feels like forever, so it's easy to forget that many of the show's stars had prolific careers before joining the cast, or were able to find careers in film after graduating from their TV roles on the hit show. There are plenty of movies featuring Grey's Anatomy cast members in surprising roles, and if you missed the flicks in theaters, go find them now. The Shonda Rhimes show has turned actors like Jesse Williams and Sandra Oh into household names, shifting them from indie darlings to bonafide Hollywood stars. And then there's titular star Ellen Pompeo, who, thanks to Grey's, shifted from small roles to one of the most recognizable names in television.
Don't be fooled though; just because Pompeo and Patrick Dempsey, for instance, weren't big names before Grey's doesn't mean they didn't have roles in some huge films before becoming Meredith Grey and Derek Shepherd. Did you know that Pompeo was in Catch Me If You Can? Or that before becoming one of the dreamiest men in television, Dempsey had his first big role playing a nerd who wins over his crush's love in Can't Buy Me Love?
With Season 14 underway, now's the perfect chance to re-watch some of your favorite movies or discover some you might have missed starring your favorite Grey's stars.