15 New Netflix Shows You're Going To Be Obsessed With This Year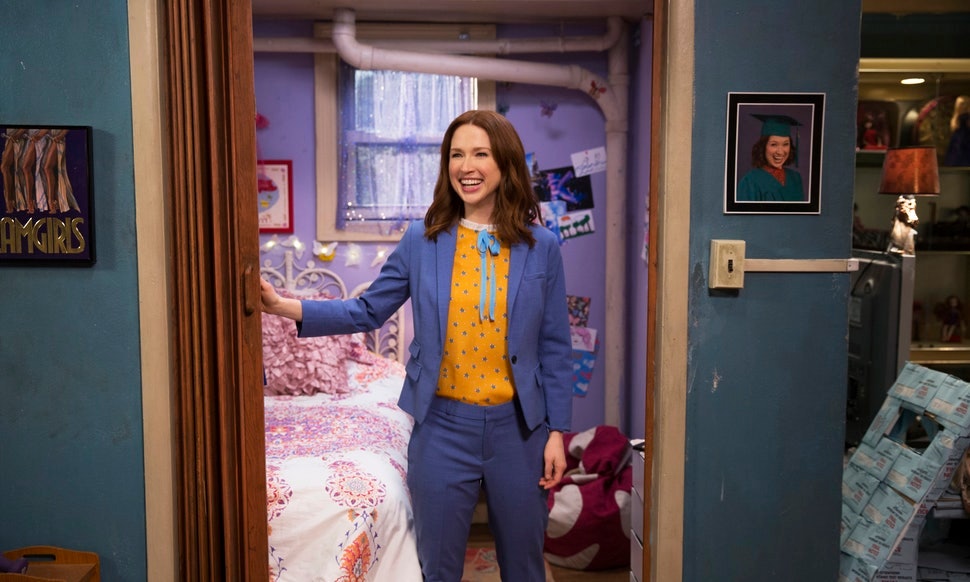 Eric Liebowitz/Netflix
If you're in the mood to get hooked on a great new Netflix series, you're in luck. When it comes to news series, as well as new seasons of old favorites, there's certainly been no shortage of great choices on this epic streaming service.
There's been an influx of sci-fi series — such as DARK and The Rain —that fans of shows like Black Mirror or Stranger Things might enjoy. There's been plenty of documentaries made available, for folks who are down to learn something new about the world. (Seriously, have you seen Wild Wild Country yet?)
Comedy specials have been flying in left and right. (Name a comic, and they've likely had a new one hour special added in the past few months. Or, they'll likely have one added soon.) And oh, the teen dramas. So many teen dramas. If you'd like to watch an angsty, sweet, coming-of-age story, there are literally dozens to choose from.
I think we can all agree, Netflix has been doing a great job of making sure there's something for everyone. No matter your mood, or what you tend to enjoy, there's going to be at least one series that'll get you hooked. Here are 15 of the best new shows that you might want to check out this year.
1

'Ugly Delicious'

Netflix on YouTube

If you enjoy looking at food and learning more about how certain dishes came to be, then this show will be right up your alley. Hosted by chef David Chang, it's equal parts food, travel, and history, with each episode focusing on a specific theme: pizza, tacos, home cooking, shrimp and crawfish, barbecue, fried chicken, fried rice, and stuffed foods. Mmm.
2

'Unbreakable Kimmy Schmidt'

Netflix on YouTube
3

'DARK'

Netflix on YouTube

There are quite a few Neflix originals coming out of Europe right now, with DARK being one of my faves. It's perfect for fans of Stranger Things, as it's very science fiction-y. It is more of a thriller, however, so it may not be for the faint of heart.
4

'The Rain'

Netflix on YouTube

Another Netflix original fresh out of Europe is The Rain, which follows a brother and sister as they try to survive in a post-apocalyptic world. If you're a fan of this genre, you'll probably want to check it out.
5

'Altered Carbon'

Netflix on YouTube

Altered Carbon has received high ratings, and for good reason. It's visually stunning, has an interesting sci-fi plot, and Joel Kinnaman — of The Killing fame — does a great job.
6

'The Joel McHale Show With Joel McHale'

Netflix on YouTube

If you love Joel McHale from his days hosting The Soup, then you pretty much need to check out The Joel McHale Show With Joel McHale. It's just more of him being his funny, snarky self. And who couldn't use more of that?
7

'Everything Sucks!'

Netflix on YouTube

This coming-of-age story is funny, meaningful, and takes place during the '90s, so it's chock full of nostalgic references.
8

'The End Of The F*cking World'

Netflix on YouTube

This dark comedy series follows two angsty, delinquent teens as they run away together. So if you're in the mood for a funny teen drama with a darker twist, give this one a go.
9

'On My Block'

Netflix on YouTube
10

'Nailed It'

Netflix on YouTube

Hosted by comedian Nicole Buyer, each episode of Nailed It follows three contestants as they struggle to recreate beautiful baked confections. And — as you might have guessed from the show's name — they usually fail miserably.
11

'How To Be Happy'

Netflix on YouTube

Netflix has been killin' it this year with the comedy specials, haven't they? It seems like everything we turn around, there's a new hour long special popping up. One of the latest is Tig Notaro's How To Be Happy, and of course it's amazing.
12

'Dear White People'

Netflix on YouTube
13

'Wild Wild Country'

Netflix on YouTube

If you're in the mood for a creepy documentary about a cult, here ya go. Wild Wild Country is all about the Rajneeshpuram community, which took over a small town in Oregon in the '80s, and caused all sorts of trouble.
14

'Lost In Space'

Netflix on YouTube
15

'My Next Guest Needs No Introduction With David Letterman'

Netflix on YouTube

David Letterman's new show features interviews with President Barack Obama, Tina Fey, and Malala Yousafzai. So yeah, drop everything and get into it.

All of these series are so binge-worthy. If you're looking to get hooked on a new show this year, you won't have to look very far to find something great.