Everything Leaving & Coming To Netflix In June To Help Get Your Summer Started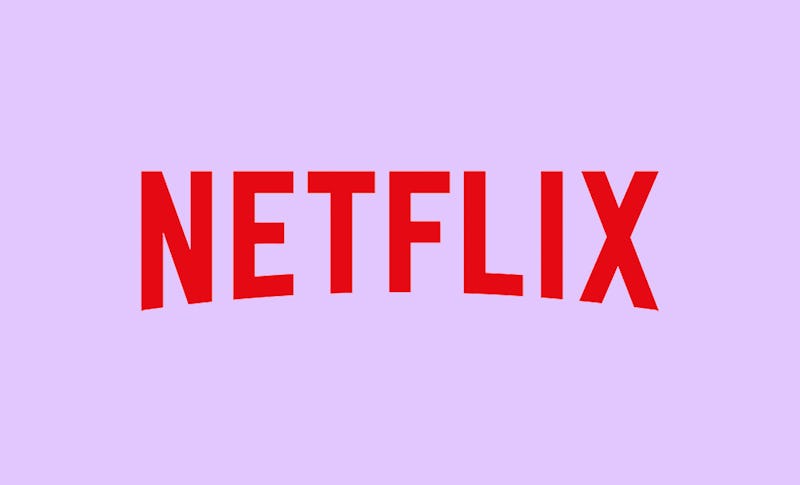 Liz Minch/Bustle; Netflix
Summer is right around the corner, and so is another batch of streaming options to get excited about. On Wednesday, everything leaving and coming to Netflix in June 2018 was announced by the streaming platform. And don't worry, there's something for everyone — whether you're craving something nostalgic, romantic, or hilarious.
The list of titles arriving on Netflix includes a few classics from your childhood — like the live-action 101 Dalmatians movie that will make you want to adopt a puppy immediately, and the animated Tarzan movie featuring Phil Collins' songs you won't be able to avoid singing along to. But there are also movies from your teen years, such as the Kat Dennings and Michael Cera rom-com Nick & Norah's Infinite Playlist, or Anna Faris and Ryan Reynolds' hilarious Just Friends.
Not only do this month's Netflix offerings include nostalgia, but there are more recent, meaningful movies, too. The true story He Named Me Malala spotlights young activist Malala Yousafzai, who became the youngest Nobel Peace Prize recipient in 2014.
All in all, there is a ton of great stuff to pick from — and at least that'll bring you some comfort as you read through all the titles that are leaving. And even more good news: You still have time to get one last marathon in before you say your bittersweet goodbyes.
What's Coming
Coming Soon
iZombie: Season 4
Life Sentence: Season 1
Supergirl: Season 3
June 1
101 Dalmatians
Blue Jasmine
He Named Me Malala
Just Friends
National Treasure
Nick & Norah's Infinite Playlist
Taking Lives
The Departed
Assassination Games
Busted! (Season Finale)
George Balanchine's The Nutcracker
Joseph Campbell and the Power of Myth
Miracle
November 13: Attack on Paris
Outside In
Righteous Kill
Rumor Has It
Singularity
Terms and Conditions May Apply
The Boy
The Covenant
The Prince & Me 4: The Elephant Adventure
June 2
June 3
The Break with Michelle Wolf (Streaming every Sunday)
June 5
Marvel Studios' Thor: Ragnarok
June 7
Hyori's Bed & Breakfast: Season 2 (Streaming every Thursday)
The Night Shift: Season 4
June 8
Alex Strangelove
Ali's Wedding
Marcella: Season 2
Sense8: The Series Finale
The Hollow
The Staircase
Treehouse Detectives
June 9
June 10
June 14
Cutie and the Boxer
Marlon: Season 1
June 15
La Hora Final
Step Up 2: The Streets
Lust Stories
Maktub
Set It Up
Sunday's Illness
The Imaginarium of Doctor Parnassus
The Ranch: Part 5
True: Magical Friends
True: Wonderful Wishes
Voltron: Legendary Defender: Season 6
June 16
Grey's Anatomy: Season 14
In Bruges
June 17
Club de Cuervos presenta: La balada de Hugo Sánchez
Marvel's Agents of S.H.I.E.L.D.: Season 5
June 18
June 19
June 22
Brain on Fire
Cooking on High
Derren Brown: Miracle
Heavy Rescue: 401: Season 2
Marvel's Luke Cage: Season 2
Us and Them
June 23
June 24
To Each, Her Own (Les Goûts et les couleurs )
June 25
Hotel Transylvania: Season 1
June 26
Secret City
Star Wars: The Last Jedi
W. Kamau Bell: Private School Negro
June 29
Churchill's Secret Agents: The New Recruits
GLOW: Season 2
Harvey Street Kids
Kiss Me First
La Forêt
La Pena Maxima
Nailed It!: Season 2
Paquita Salas: Season 2
Recovery Boys
TAU
June 30
Fate/EXTRA Last Encore: Oblitus Copernican Theory
Mohawk
What's Leaving
June 1
50 First Dates
8 Mile
Gridiron Gang
J. Edgar
Men in Black
My Left Foot
Neerja
Out of the Dark
Princess Kaiulani
The Angry Birds Movie
The Brothers Grimm
The Spy Next Door
The Young Victoria
Training Day
Untraceable
Vice
What Our Fathers Did: A Nazi Legacy
While You Were Sleeping
June 2
June 8
June 9
The Trials of Muhammad Ali
June 10
June 15
Drillbit Taylor
Naz & Maalik
The Giver
The Great Gatsby
Underdogs
June 16
Anthony Bourdain: Parts Unknown: Seasons 1-8
Backstreet Boys: Show 'Em What You're Made Of
Curious George
Super
June 18
June 20
June 21
June 22
Sin City: A Dame to Kill For
June 23
Curious George 3: Back to the Jungle
June 25
Marvel Studios' Captain America: Civil War
June 26
June 29
June 30
With all these titles to pick from, you can officially start planning your next movie marathon immediately — even if it includes a few bittersweet goodbyes.