15 Of The Highest Rated Sephora Items Under $25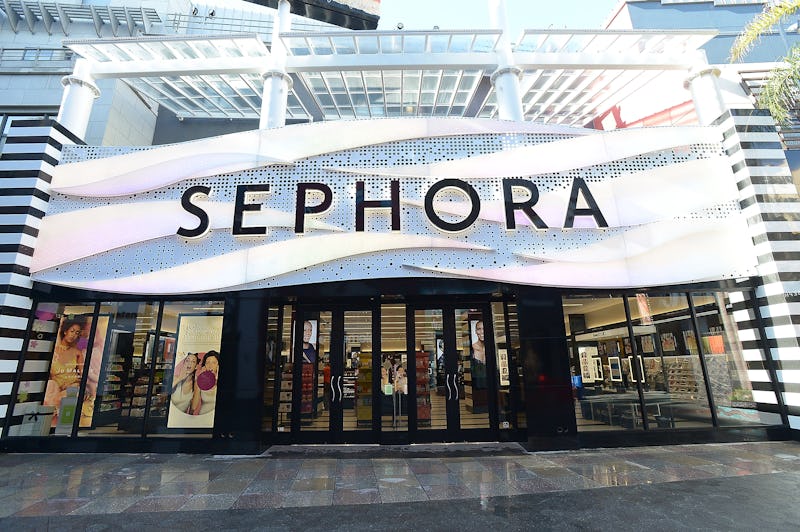 Charley Gallay/Getty Images Entertainment/Getty Images
Walking into Sephora is a bit like walking into a Target. You go in needing one thing and come out with twenty, but at Sephora, that can hit your wallet hard. That doesn't mean Sephora can't be affordable. Need proof? Here are 15 of the highest rated Sephora items under $25. Yes, really. While the beauty retailer does have more than its fair share of expensive items, you can actually come out of the store without breaking the bank, and you can snag some seriously quality products in the process.
Like most online retailers, Sephora allows their customers to rate and review items online. The Sephora community, however, is definitely detailed with it comes to their reviews. Not only do they include information on the reviewer's skin tone, eye color, and age, but typically, those looking to review products on the Sephora website are beauty junkies just like you. That means they know what they're talking about, and they want others to know whether a products is good or not. Way to help a fellow beauty lover out, right?
These 15 high rated Sephora products under $25 are some of customers' most loved, and of course, that means they're definitely worth trying. From skin care to beauty to hair, there's plenty of affordable options at Sephora.
1. Anastasia Brow Wiz
2. Briogeo Roscaro Leave-In Conditioner
3. Philosophy Purity Cleanser
4. BeautyBlender
5. Better Than Sex Mascara
6. L'Occitane Hand Cream
7. Urban Decay Eyeliner
8. Kat Von D Liquid Lipstick
9. Laneige Lip Mask
10. Sol De Janeiro Shower Cream-Gel
11. Living Proof Dry Shampoo
12. OUAI Hair Kit
13. Sephora Collection Sheet Masks
14. Buxom Plumping Gloss
15. Benefit Gimme Brow
While you may have thought that shopping at Sephora on a budget was impossible, don't. These 15 Sephora products under $25 are highly reviewed and loved proving that shopping doesn't have to be a financial burden.