15 Products At Sephora With Near Perfect Reviews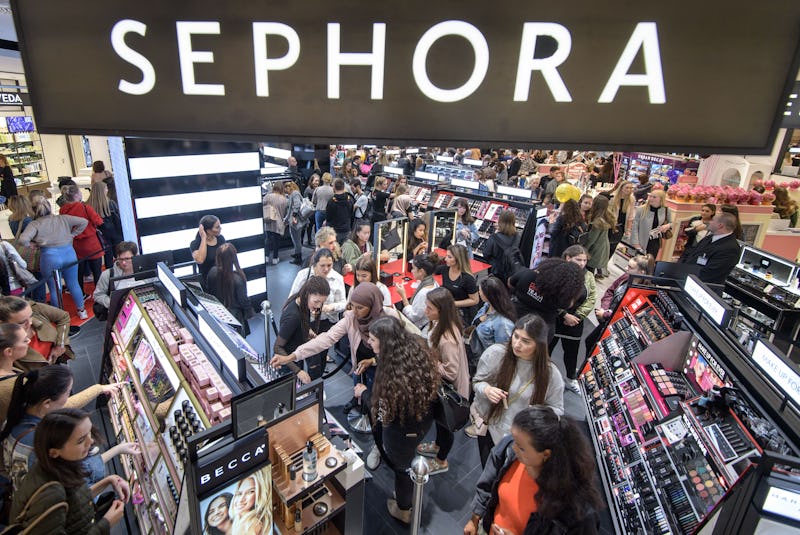 Thomas Lohnes/Getty Images Entertainment/Getty Images
Some people are creatures of habit, and for beauty lovers, that means finding products they love and stick to them. Even the most seasoned makeup lover can fall into a beauty rut, but these 15 products at Sephora with near perfect reviews will have you longing to branch out and try new things.
Perhaps one of the best parts of online shopping is the direct feedback offered by others looking to snag the best products on the internet. That's especially true if you're a Sephora shopper. The Sephora community has some seriously dedicated members, and the review sections of tons of the retailers products are detailed as to why a certain good did or did not work for them. Finding the best products at Sephora, then, is a breeze.
While everyone's skin, hair, and beauty preferences are different, Sephora reviewers give everything from their skin type to their skin tone in reviews which means you're able to find reviews from fellow customers who want to address the same skin concerns or have similar appearances to your own. The more reviews on a product, the more diverse people who have given it a shot.
The best products at Sephora have actual thousands of reviews, and when those goods still manage to have near perfect ratings, you know they're definitely worth a shot.
What should you try out the next time you're ready for a Sephora haul?
1. Philosophy Purity Made
2. Briogeo Don't Despair, Repair! Deep Conditioning Mask
3. Fenty Beauty Gloss Bomb
4. First Aid Beauty Ultra Repair Cream
5. Modern Renaissance
6. Bare Minerals Powder Foundation
7. BeautyBlender Original
8. Anastasia Brow Wiz
9. Clarisonic Mia Smart
10. Becca Pressed Highlighter
11. Brazilian Bum Bum Cream
12. Tarte Amazonian Clay Blush
13. Living Proof Dry Shampoo
14. Bite Beauty Lipstick
15. Laneige Lip Sleeping Mask
Clearly, there's no shortage of amazing, high-rated products at Sephora. These 15 best products at Sephora are just the perfect place to start shopping.