These 15 Self-Care Mantras Will Help You Be Kinder To Yourself In 2019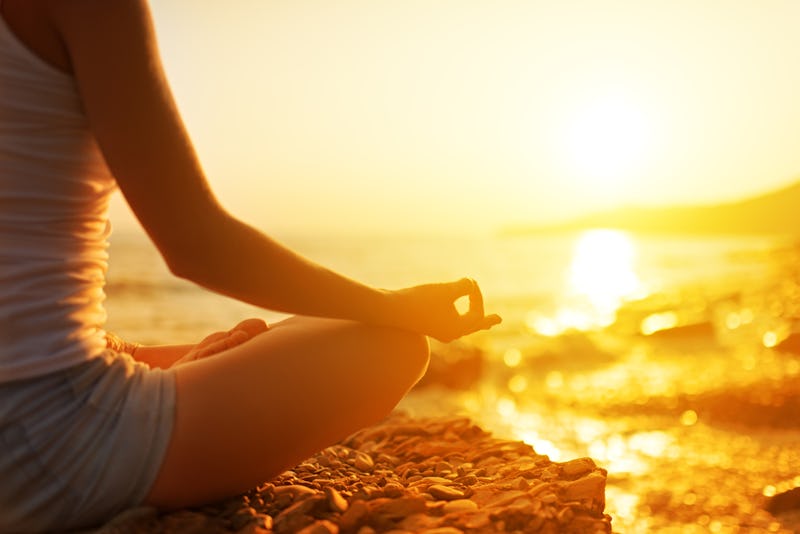 ShutterStock
It's easy to think of self-care as just something you do physically, especially today, when there are so many products out there aimed towards helping you participate in the practice. But while self-care can be found in material possessions, it's important to remember that it can also come from the way you think about yourself and your life. Think about it: you can't truly be practicing self-care through yoga or exercise or a beauty routine if, inside, you're putting yourself down and second-guessing every decision you make. Feeling good about yourself should come from within, and that's why you need these self-care mantras that will help you treat yourself better in 2019.
If you've never tried a mantra, this is the year that you should. A lot of people experience the frustration of having negative, hateful comments bounce around in their brains. All this negative self-talk does is make you feel bad, and you're the only one who can fix that, which is where a mantra comes in. A mantra is a word or sentence (or sometimes even just a sound) said repetitively to yourself - it's often used during meditation. Mantras quiet your brain and help you focus on one particular thought. A mantra can be about anything, but in this case, let's focus on mantras that help you feel good about you.
Since mantras often go hand in hand with meditation, it's not surprising that they're known for relieving stress and calming the mind. Repeating a mantra to yourself for a few minutes each day is a form of self-care on its own, and saying something that makes you treat yourself better is a plus. Say goodbye to all of that negative self-talk, and help yourself feel good about being you - that's a goal for 2019 we can get behind.